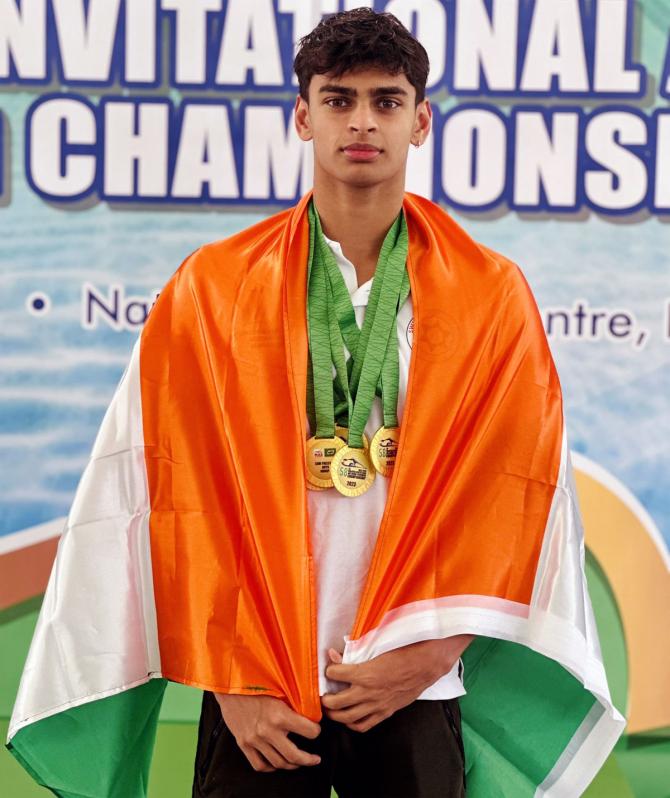 Fast-rising swimmer Vedaant Madhavan, Sarita Birje and actor Ranganathan Madhavan's son, continues to make waves in the pool.
Vedaant swam to five gold medals at the Malaysian Invitational Age Group Swimming Championships 2023 in Kuala Lumpur.
A delighted Madhavan shared the news of his son's triumph on social media.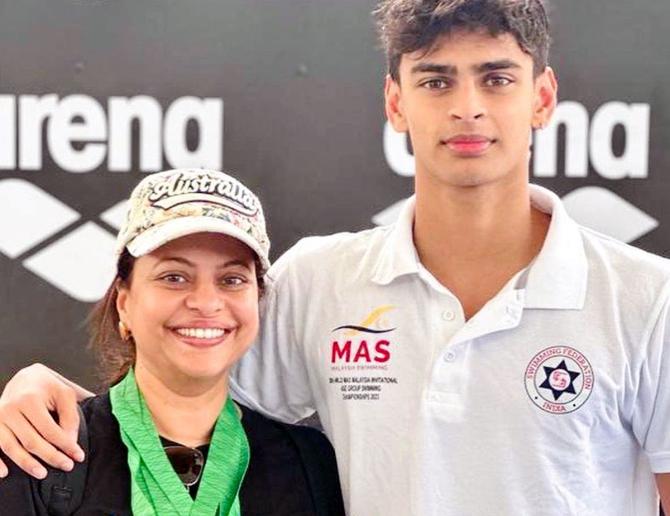 "With God's grace and all your wishes Vedaant gets 5 golds for India (50, 100, 200, 400 & 1500m) with 2 PBs* at the Malaysian invitational age group championships 2023 held this weekend in Kuala Lumpur,' Vedaant's proud dad tweeted.
'Elated and very grateful. Thank you @swimmingfedera1 @Media_SAI'.
*
Personal Bests