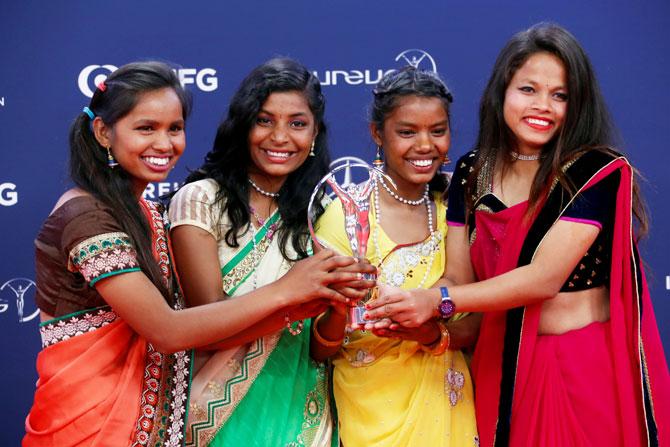 Jharkhand-based NGO Yuwa-India won the Laureus Sports for Good Awards in Monaco on Monday.
Yuwa is a sport for development organisation that works in the rural region of Jharkhand in northern India.
They received the Laureus Award for their life-changing work in using football to improve the lives of young girls from disadvantaged communities.
It couldn't have been a prouder moment for India at the Oscar Awards of sports, as Neeta Kumari, Hema Kumari, Konika Kumari, and Radha Kumari went on stage to collect the award they richly deserve.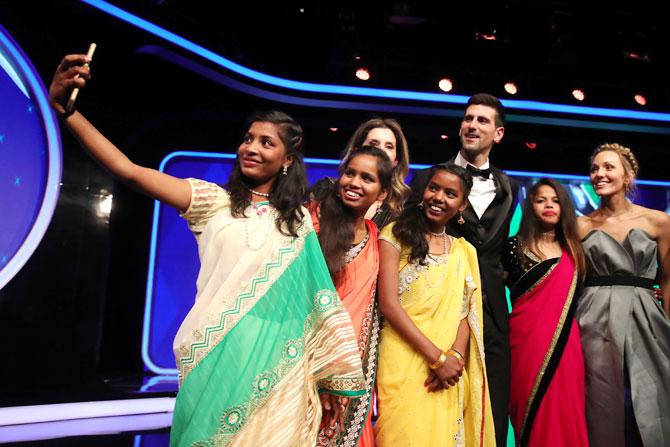 The girls later performed a traditional dance at the photocall at the awards ceremony.
Founded in 2009, Yuwa-India aims to uplift girls from the lowest strata of society and empower them through football.
The NGO allows girls to feel fulfilled and confident by allowing them to form their own teams.
These young girls undergo training for 9 each week and Yuwa-India football teams are coached by women.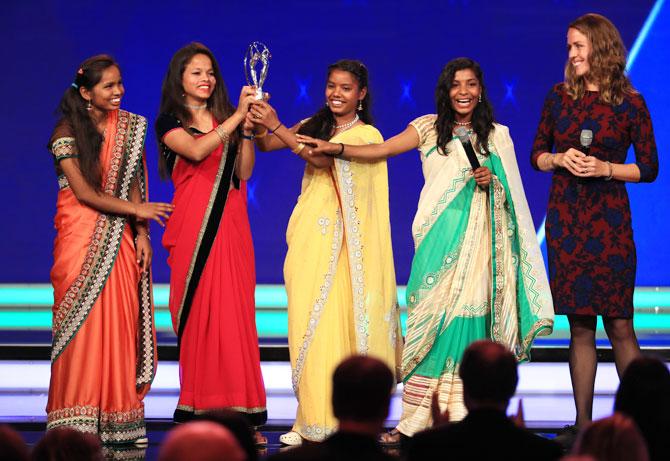 From one team at inception, the NGO now has multiple teams with more than 300m girls playing in these teams.
Yuwa has also recently started the Yuwa Schools where girls are given formal education along with football training.
More power to these girls!