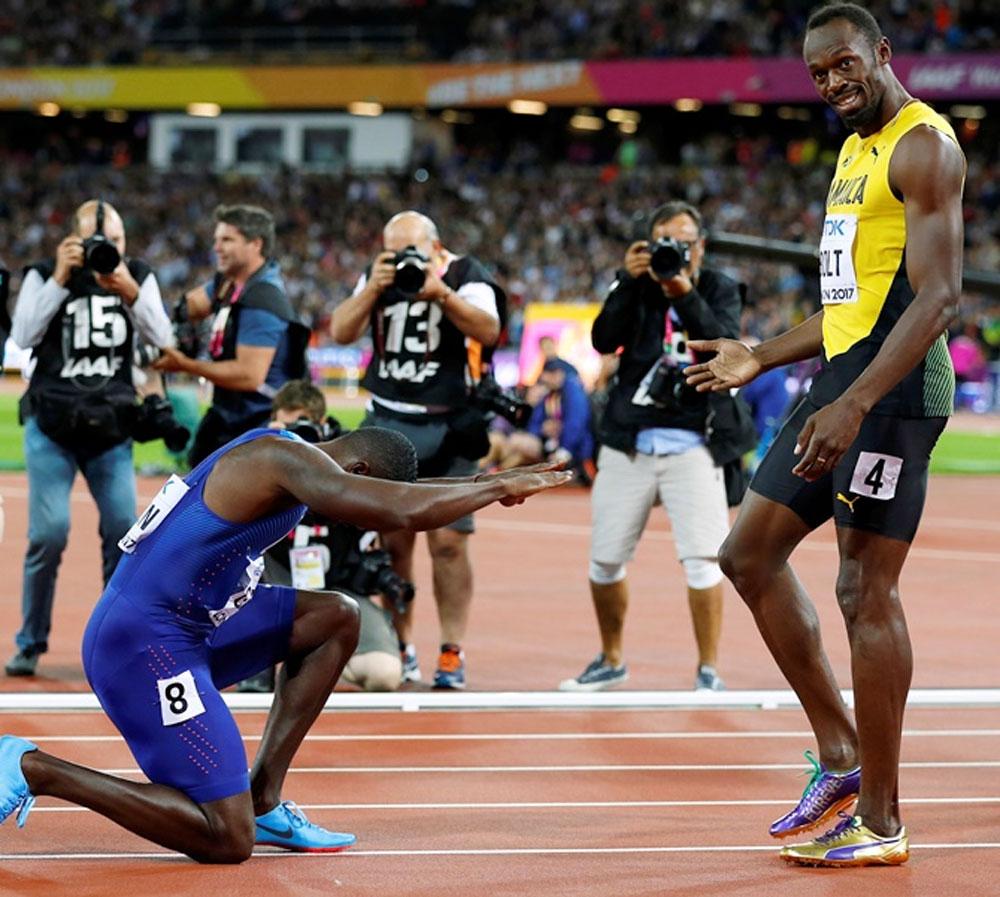 IMAGE: Usain Bolt of Jamaica with Justin Gatlin of the US after the final. Photograph: Phil Noble/Reuters
The great Jamaican sprinter, Usain Bolt, who was to retire after the IAAF World Championships 2017 in London, had to settle for bronze even as American Justin Gatlin surprised everyone with a season's best 9.92.
Amid his celebration, Gatlin bowed to Bolt before the pair hugged it out.
"I have nothing but respect for him (Usain Bolt). Even with me being older than him, he's such an inspiration for me," said Gatlin
"I wanted to keep it classy and at the end of the race bend the knee to Usain. Pay homage to him. This night is still a magical night for track and field and for Usain Bolt; he's done so much in his career."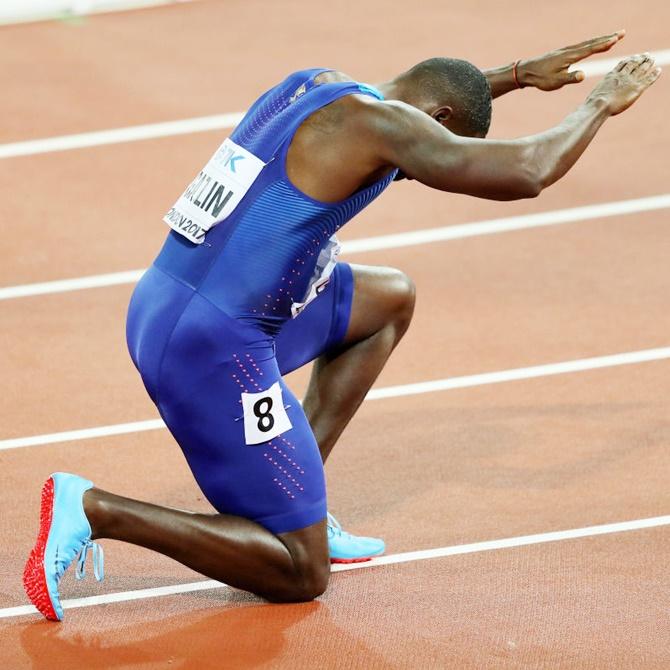 IMAGE: Justin Gatlin of the United States bows down. Photograph: Richard Heathcote/Getty Images
This was not the last time we saw the eight time Olympic Gold winner on the track though, as the 30-year-old is set to race in August 12's 4x100m final.
Bolt holds the world record for the 100m (9.58 seconds), the 200m (19.19 seconds) and the 4x100m relay (36.84 seconds). At the Rio Olympics in 2016, Bolt won the 100m in 9.81 seconds.