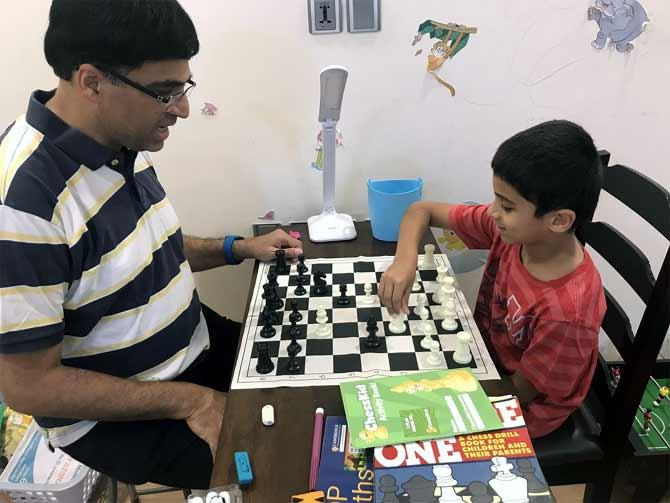 India's chess great Viswanathan Anand celebrated International Chess Day on Saturday, with a friendly chess game against his son Akhil.

"Look who decided to celebrate #InternationalChessDay @ChessKidcom," he tweeted along with a few pictures of playing with his eight-year-old son on the 64-square board.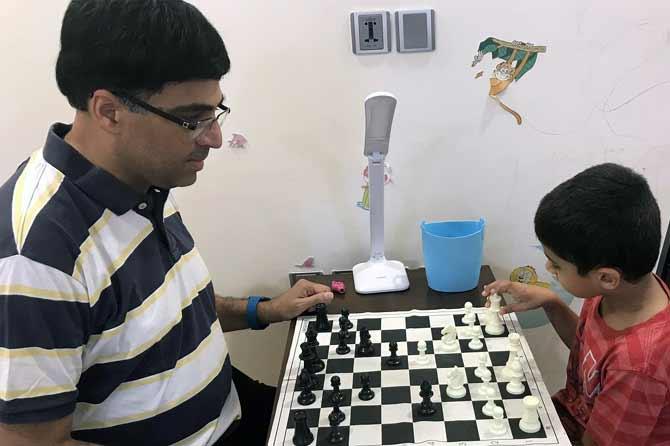 Anand also revealed that when he was young he would read a lot of chess magazines to learn more about the game.

"Happy #InternationalChessDay . An old favourite. That was how we learnt chess in my youth. Reading magazines. The best gift today. The 64 GM's in India. Happy Chess day India."

He also paid tribute to India' latest chess grandmaster Prithu Gupta -- the 64th GM in India.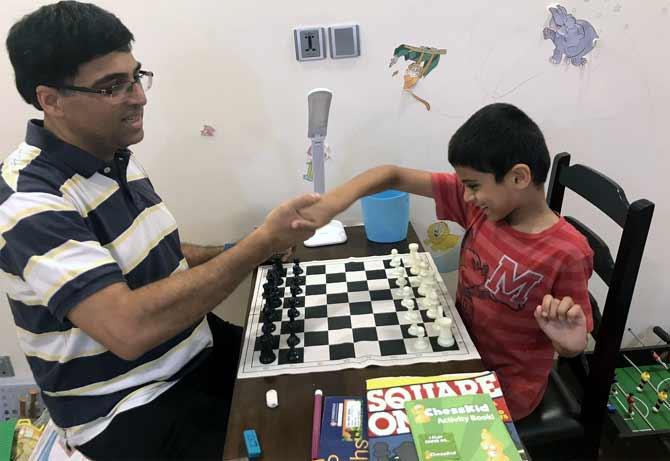 Former World champion Anand will next be seen in action in the 2019 Paris GCT Rapid & Blitz tournament, starting on July 27.

The International Chess Day is celebrated every year on July 20 to commemorate the founding of the International Chess Federation (FIDE) in 1924.
Photographs: Viswanathan Anand/Twitter