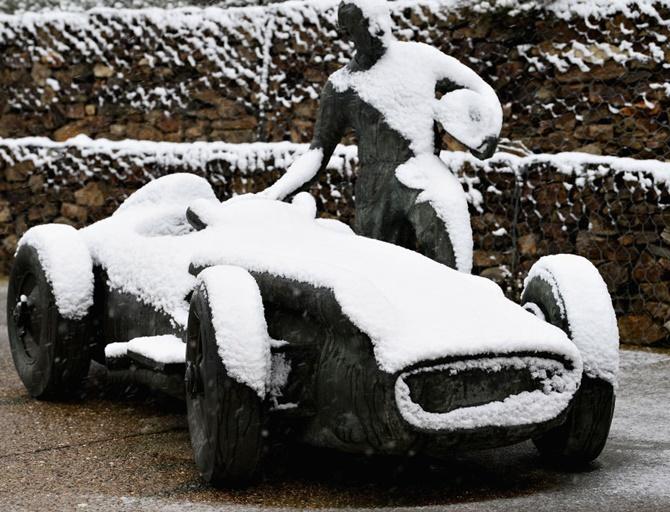 IMAGE: A general view showing snow settled on the Juan Manuel Fangio memorial at the circuit during day three of F1 Winter Testing. Photograph: Patrik Lundin/Getty Images
Snow hit the third day of Formula One's pre-season testing on Wednesday, with no cars on track for the first two hours while the medical helicopter remained grounded in near-freezing temperatures.
"You don't learn anything. We will never race in this circumstance, and the only thing you do is risk the car," commented Haas team principal Guenther Steiner.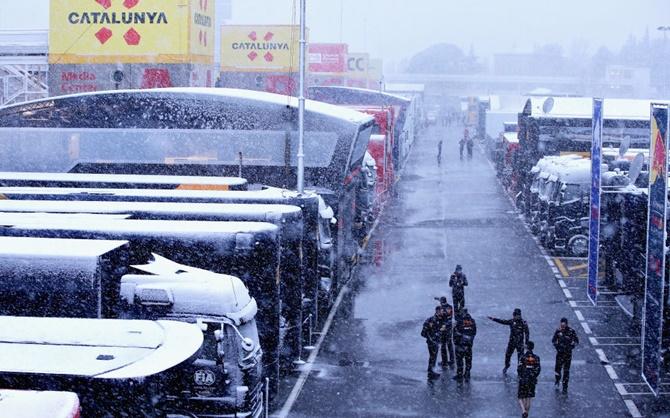 IMAGE: The Red Bull Racing team arrive at the circuit in snowy conditions. Photograph: Charles Coates/Getty Images
"This being the first test of the season, we are lean on spares, and we cannot risk it. And at the moment it does not look much better on Thursday. It is getting warmer but still wet."
The first of two pre-season tests is due to end on Thursday, with the second at the Circuit de Catalunya next week. The season starts in Australia on March 25.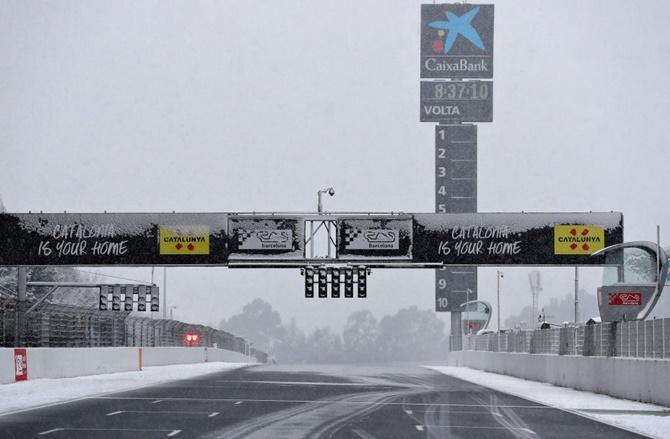 IMAGE: Snow settled on the circuit . Photograph: Mark Thompson/Getty Images
Teams have discussed adding a day on to the second test but have yet to decide.
"I am positive that next week will be better -- no rain, temperatures up to normal. And then you can do some work," Steiner told reporters.