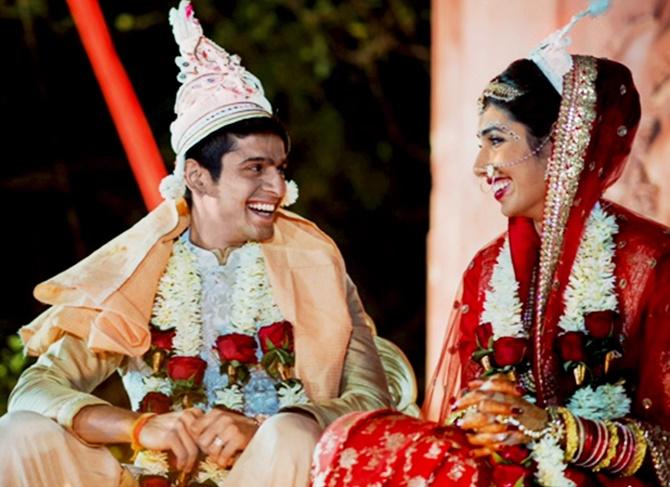 IMAGE: Squash star Saurav Ghosal shares a moment with his wife Diya. Photograph: PTI
The Pallikal household saw another wedding after squash icon Dipika Pallikal married cricketer Dinesh Karthik in August 2015.
It was the turn of her sister, Diya, 30,— who tied the knot with Dipika's friend and squash champion Saurav Ghosal.
IMAGE: Dipika Pallikal shared this picture and wrote 'Introducing Mr and Mrs Saurav Ghosal'. Photograph: Twitter
Diya is a graphic designer and 'very arty', according to her husband.
Dipika shared a few pictures of her sister and some friends on social media.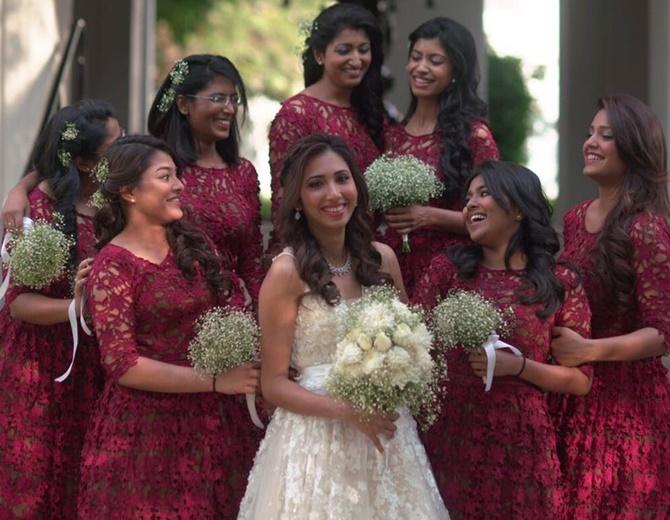 The wedding took place in Hyderabad, followed by a reception in Kolkata.