Olympic swimming champion Michael Phelps expressed sympathy on Thursday for the plight of fellow American Tiger Woods and said he fully understood what it was like to make mistakes.
World No 1 Woods has taken an indefinite break from golf after admitting he had been unfaithful to his wife.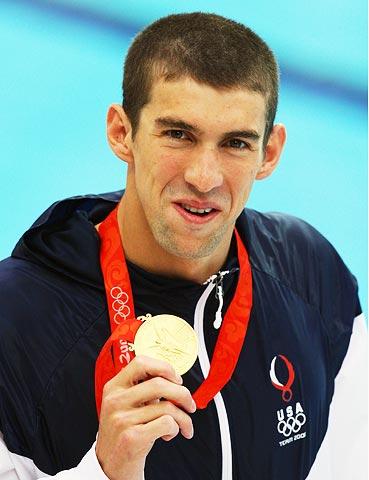 Phelps, speaking on the eve of a two-day meeting between the United States and a European team, said: "He (Woods) is going through a hard time right now.
"It can't be easy but I just wish him the best for himself and his family," the swimmer told a news conference at the Manchester Aquatics Centre.
The 24-year-old American, who won a record eight gold medals at the Beijing Olympics last year, was forced to apologise early this year after being photographed inhaling from a pipe used to smoke marijuana. No charges were laid.
"I'd be the first to admit I've made a lot of mistakes both in and out of the pool," said Phelps.
"But of the mistakes I've made I've never made the same mistake again. I've become a much stronger person and I've helped other people not make the same mistakes."
Phelps, who will be competing for the first time in a British pool, confirmed he planned to take part in the 2012 London Olympics but would not reveal what schedule he was planning.
"The goals I have for London are very high and they are going to be very challenging," he said.
"I think there is something there that excites me and I know what I want to achieve and if I achieve those then I can look back and say I've done everything in the sport that I wanted to do."
Woods gets American golf writers' player of year honour
Woods has been voted male Golfer of the Year in the annual Golf Writers of America Awards, the PGA Tour said on Thursday.
Woods received 84 percent of the vote (168 votes) with 10 percent for Steve Stricker and six percent for PGA Championship winner Yang Yong-eun.
The American was a runaway winner of the award for the 10th time in 13 seasons despite the recent tabloid revelations about his personal life.
Woods has taken an"indefinite break" from the game after admitting to being unfaithful to his wife.
South Korean Jiyai Shin, the LPGA's Rookie of the Year, won the female player award while Loren Roberts won the senior player of the year prize.