Two international para-athletes Pradeep Raj and Suvarna Raj were on Tuesday reportedly denied entry at Indira Gandhi Indoor Stadium to witness the final match of Pro Wrestling League.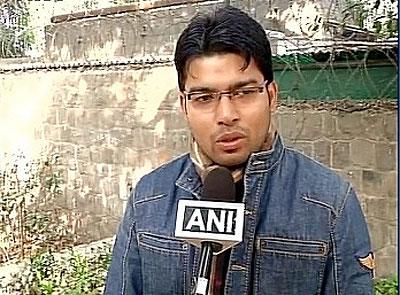 "The traffic police didn't allow us to park in the area, despite our car having a disability sticker. We had to park at a distance and walked to the entry gates, where we were again denied entry. They told me to go back, as there were no arrangements, neither ramps nor seats for disabled," said Suvarna.
"Even though we have VIP passes and VIP car stickers, our car was not allowed to park in the VIP parking. They didn't allow us to enter, saying the seats were full," said Pradeep Raj.
"A member of the organising committee told us that we can't go inside, as it was very risky. There is nowhere that a wheelchair can be accommodated. You should go home and watch it on TV. Why have you come here?" he added.
Expressing dissent, Pradeep said Prime Minister Narendra Modi had addressed the disabled as Divyang in his national broadcast, but nobody is doing anything actually to address the harassment they face regularly.
Image: Para-athlete Suvarna Raj
Photograph: ANI