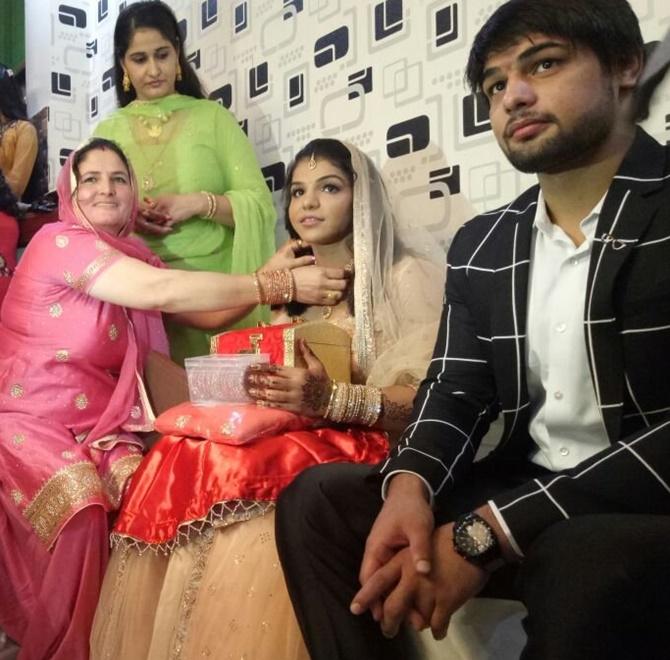 IMAGE: Sakshi Malik, centre, with Satyawart Kadian, right. Photograph: Twitter.
Rio Olympic medallist Sakshi Malik got engaged to fellow wrestler Satyawart Kadian, in Rohtak, on Sunday.
Earlier, her family announced that she would be marrying Kadian. The 22-year-old himself has won medals in multiple medals at various international competitions.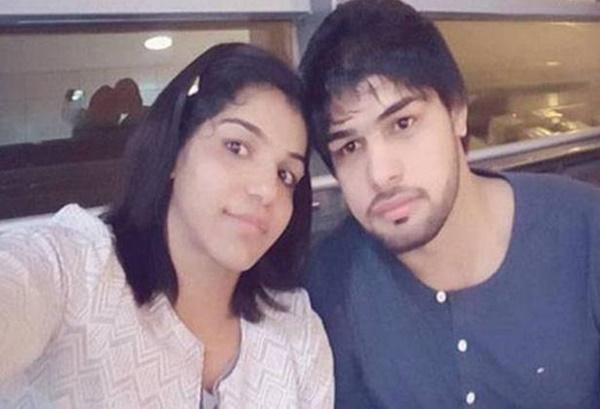 IMAGE: Sakshi Malik with Satyawart Kadian. Photograph: Facebook.
According to reports, the two had agreed upon the wedding before Malik had left for Rio to compete in the Olympics.
Satyawart Kadian first represented India in the 2010 Youth Olympics where he won a bronze medal. In the 2013 World Youth Wrestling Championships, he was the only Indian to return with a medal having won a bronze against Turkish opposition.