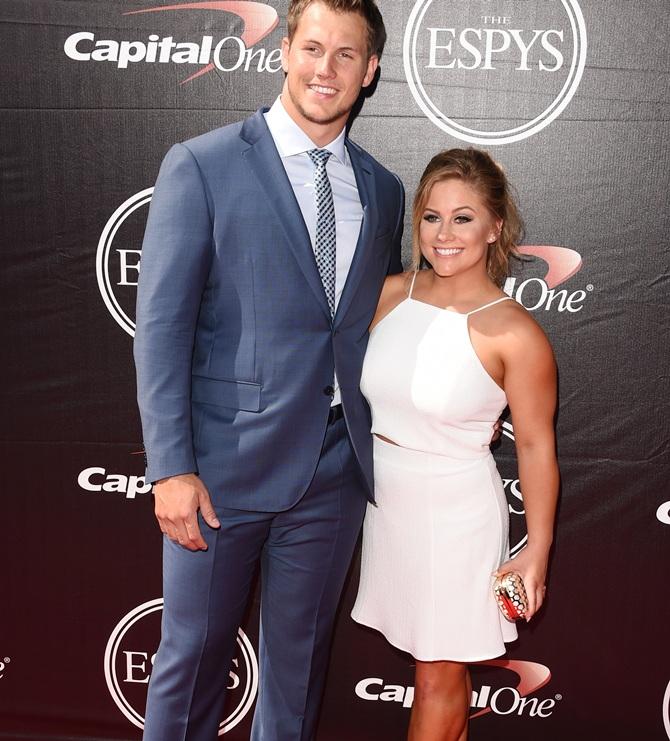 NFL player Andrew East, left, with former Olympic gymnast Shawn Johnson. Photograph: Jason Merritt/Getty Images
Olympic gold-medalist gymnast Shawn Johnson got engaged to Andrew East, snapper for the Kansas City Chiefs, at Chicago's Wrigley Field, after the football player popped a surprise proposal on Friday.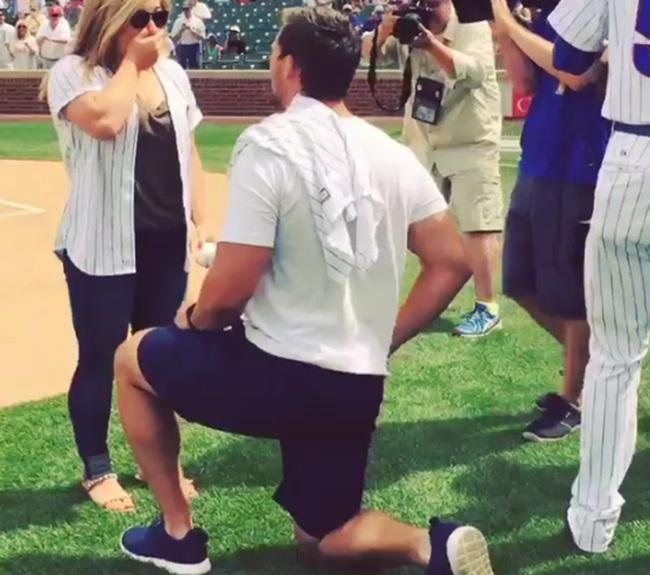 Shawn Johnson threw out the first pitch and soon NFL player dropped on his knees as he asked 23-year-old Dancing With the Stars winner, who attended the game along with a Team USA gymnast Alicia Sacramone, to be his wife.
Sacramone posted a collage of pictures captioned, "Pretty eventful day–throwing out the first pitch, walking on out hands…and @shawnjohnson getting engaged to our boy @Andrewdeast #casual #nbd #happytears."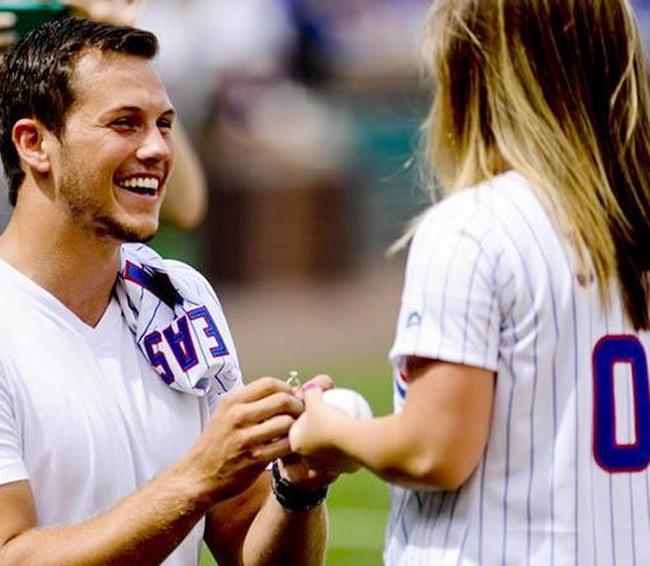 The pair, both 23, later took to social networking websites to announce the happy news, each posting their own celebratory message.
The Olympic gold-medalist shared the big news on the Twitter, "Today the love of my life asked me to be his forever... AND I SAID YES!! #isaidyes#weregettingmarried #wrigleyfield."
Shawn accompanied her tweet with a video of the marriage proposal.