Boxing champion Jermain Taylor pleaded not guilty on Tuesday to multiple criminal charges related to allegations of threatening a family at a Martin Luther King Jr. Day parade in Little Rock, and was ordered held pending $50,000 bond.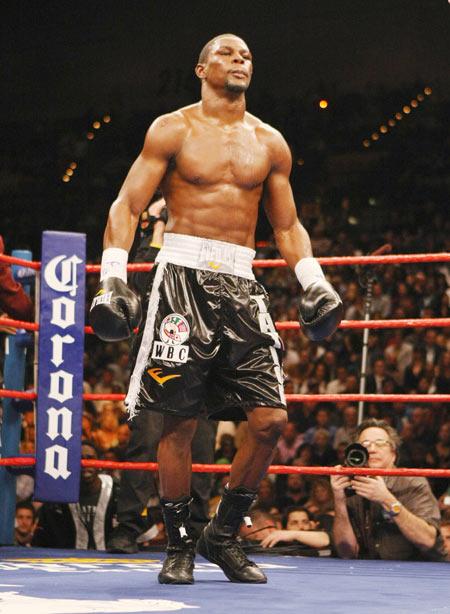 Taylor, who appeared before Little Rock District Judge Alice Lightle in a video link from the Pulaski County jail, was taken into police custody on Monday.
Police said he is suspected of discharging a pistol during an argument with another man who was accompanied by his wife and three children at the parade.
Taylor was charged with five counts of aggravated assault, three counts of endangering a minor and possession of marijuana. A firearm and spent cartridges were recovered, a police report said.
Lightle ordered Taylor to have no contact with the alleged victims of Monday's incident should he post bond.
Taylor already faces two felony charges for an August incident in which police said he shot a cousin at his suburban Little Rock home.
Taylor's defense of his International Boxing Federation middleweight title against Sergio Mora, scheduled for Feb. 6 in Biloxi, Mississippi, was canceled before the incident when his trainer said he had injured a rib while sparring.
Taylor was a bronze medalist at the 2000 Olympics.
In July 2005, he defeated Bernard Hopkins to become the undisputed world middleweight champion and has a 33-4-1 career record with 20 knockouts.
He remained the middleweight champion until 2007, when Kelly Pavlik knocked him out in the seventh round of a fight in Atlantic City, New Jersey.
Photograph: Jed Jacobsohn/Getty Images