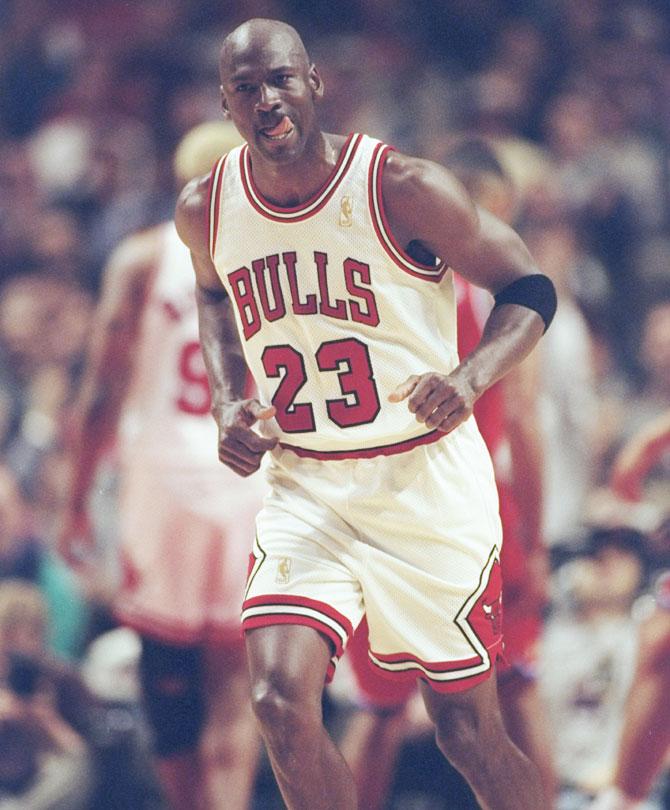 IMAGE: Former Chicago Bulls' Guard Michael Jordan. Photograph: Jonathan Daniel/Allsport/via Getty Images
A former basketball legend, a Chicago Bulls icon, Michael Jordan is the highest-paid athlete of all time when it comes to total prize money earned through sport according to the latest list released by Forbes.
The 54-year-old has a whopping $1.7 billion in the bank, thanks to his long time endorsement relationships with Beverage company Gatorade, clothing brand Hanes, American Sportswear giant Nike and playing card manufacturer Upper Deck.
However, the investment that made Jordan a billionaire was his 90 percent stake in American professional basketball team Charlotte Hornets, which is now worth $780 million.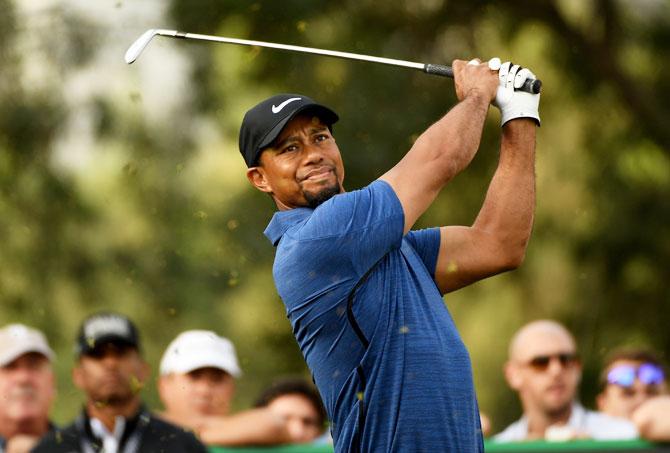 IMAGE: Tiger Woods. Photograph: Ross Kinnaird/Getty Images
Former world number one golfer Tiger Woods stands at the second spot, with an eye-popping $1.7 billion pre-tax.
Woods, whose last major came in 2008, has floundered in recent years since revealing about his private life and due to a string of long-term injuries.
Currently ranked 1,189th in the world, Woods made a successful return to action at his own World Challenge tournament earlier this month, where he finished tied-9th.
Woods is the only active athlete to crack the top ten.
Late America golfer Arnold Palmer is at No.3 with an incredible $1.4 billion to his name, followed by retired golfer Jack Nicklaus ($1.2 billion).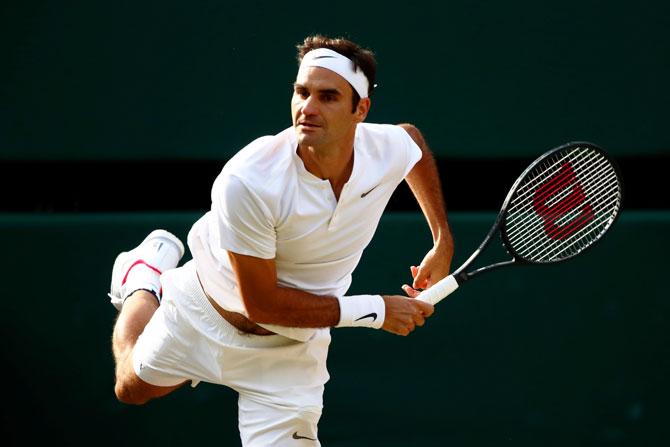 IMAGE: Roger Federer. Photograph: Clive Brunskill/Getty Images
Rounding out the top five is Formula One legend Michael Schumacher ($1 billion), whose health has been precarious since a 2013 skiing accident in the Alps left him in a coma.
The 48-year-old had dominated his sport while racking up seven F1 titles to his name. He is one of only six athletes to top the Forbes highest-paid athletes list since 1990.
Former footballer David Beckham, American boxer Floyd Mayweather, tennis star Roger Federer, Barcelona footballer Lionel Messi, Real Madrid star striker Cristiano Ronaldo and Filipino boxer Manny Pacquiao also feature in 25-man list.
The full list is as follows:
Michael Jordan, Tiger Woods, Arnold Palmer, Jack Nicklaus, Michael Schumacher, Phil Mickelson, Kobe Bryant, David Beckham, Floyd Mayweather, Shaquille O'Neal, LeBron James, Cristiano Ronaldo, Greg Norman, Mike Tyson, Roger Federer, Lionel Messi, Alex Rodriguez, Jeff Gordon, Oscar De La Hoya, Manny Pacquiao, Derek Jeter, Peyton Manning, Kevin Garnett, Evander Holyfield, Andre Agassi.