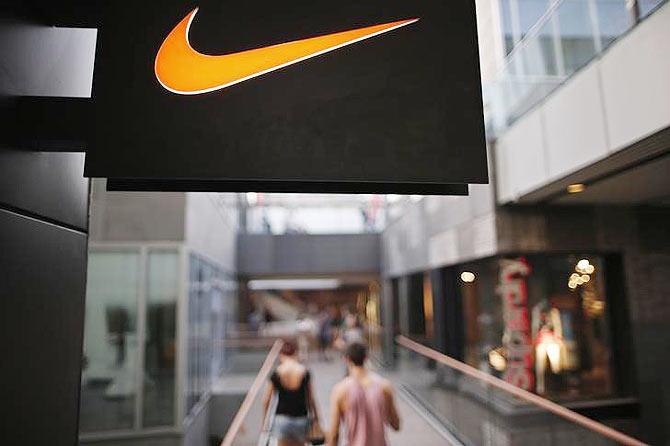 People walks past a Nike shop under the company logo at the Sanlitun shopping area in central Beijing. Photograph: Petar Kujundzic/Reuters
Nike Inc on Wednesday said that it was cooperating with authorities on alleged bribery and corruption at soccer's governing body FIFA.
US authorities said nine soccer officials and five sports media and promotions executives faced corruption charges involving more than $150 million in bribes. Swiss police arrested seven FIFA officials who are now awaiting extradition to the United States.
- FIFA: Swiss open criminal proceedings tied to 2018, 2022 World Cup bids
- Six officials arrested and detained in Zurich over FIFA graft
The indictment mentions an unnmamed sports company that appears to be Nike.
"Like fans everywhere we care passionately about the game and are concerned by the very serious allegations," the company said in a statement.
"Nike believes in ethical and fair play in both business and sport and strongly opposes any form of manipulation or bribery. We have been cooperating, and will continue to cooperate, with the authorities."