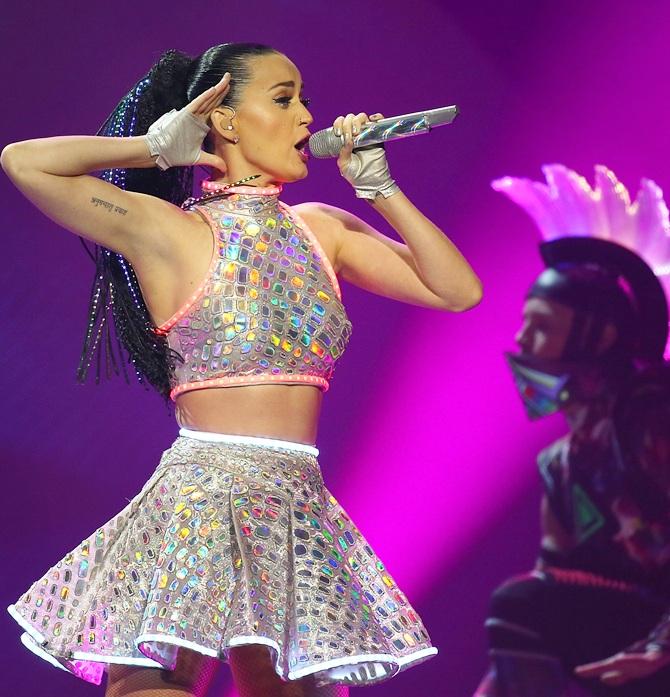 Singer Katy Perry performs live at Perth Arena during her Prismatic World Tour. Photograph: Paul Kane/Getty Images
Pop singer Katy Perry will headline the halftime entertainment at February's Super Bowl, the most-watched US sporting and television event, according to an announcement by the National Football League on Sunday.
Sportscaster Bob Costas announced the performance at halftime of the Cowboys-Giants game on 'Sunday Night Football.'
The Super Bowl will be played on February 1 in Glendale, Arizona, and broadcast on Comcast Corp-owned network NBC.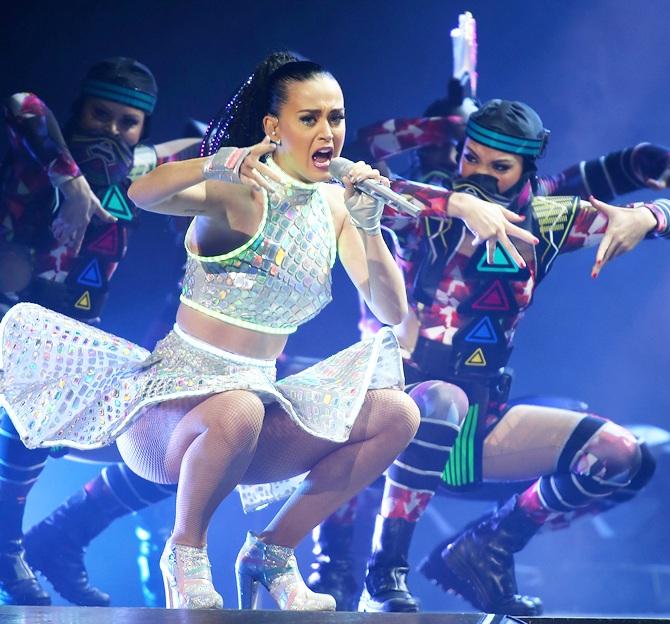 Singer Katy Perry performs live at Perth Arena. Photograph: Paul Kane/Getty Images
Perry acknowledged the announcement on her Twitter feed while watching the game in Australia, where she is currently on her Prismatic World Tour.
"Yeppers!" she wrote. "And I've already started testing out ideas!"
A few minutes before the announcement was made, Perry hinted that she was looking forward to the performance.
"My band is in the other room screaming at the TV (and each other) over this Cowboys-Giants game. Can't wait for February 1st," she wrote on her Twitter feed, following the words with a picture of a microphone and a football.
The announcement came as Perry won favorite female pop/rock artist at Sunday's American Music Awards.
This year's Super Bowl averaged a record 112.2 million viewers on network Fox, while the halftime performance by singer Bruno Mars and rock group Red Hot Chili Peppers drew 115.3 million viewers, according to Nielsen.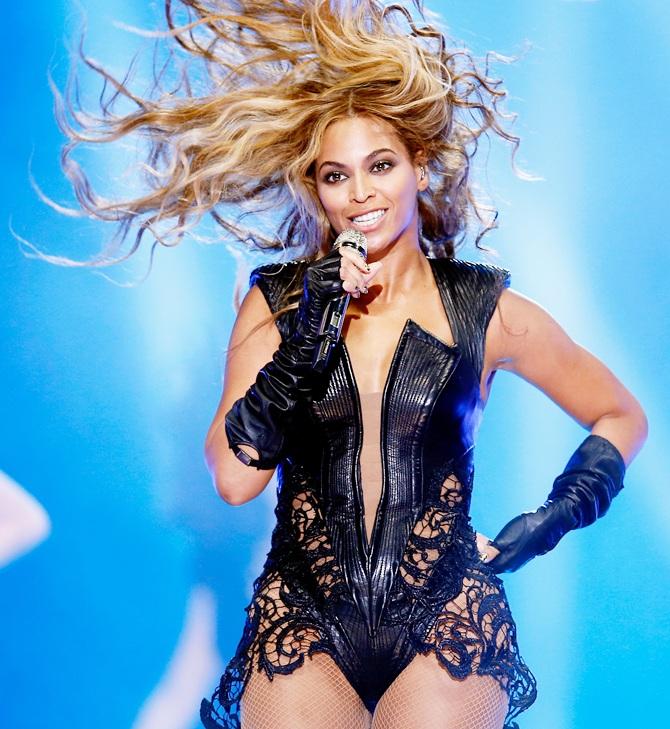 Singer Beyonce performs during the Pepsi Super Bowl XLVII Halftime Show. Photograph: Chris Graythen/Getty Images
The 30-year-old 'Roar' singer joins the likes of Madonna, Beyonce and Prince to perform at the NFL's Super Bowl halftime show, which regularly attracts more viewers than the average for the championship game itself.
The music industry considers the Super Bowl its top promotional venue because artists can expect a strong recording sales bump following the performance. It is also often used as a spring board to launch new music or tour announcements.
Singer Madonna performs during the Bridgestone Super Bowl XLVI Halftime Show. Photograph: Ezra Shaw/Getty Images
The NFL came under criticism from the music industry this year for reportedly asking performers to either help contribute financially to play the corporate-sponsored show or share some of their post-Super Bowl tour profits with America's most popular sports league.
It is not known if Perry will contribute financially in any way to the performance but she hinted during a television appearance last month that she would not.
"I'm not the type of girl who would pay to play the Super Bowl," Perry said on ESPN's college football 'College GameDay' program.