The Asian Games officially begin on Saturday in the eastern Chinese city of Hangzhou and will feature several sports that are unlikely to be seen in any other major continental or global competitions.
Following is a look at some new and the more unusual events in the schedule of the 19th edition of the Asian Games:
BREAKING or BREAKDANCE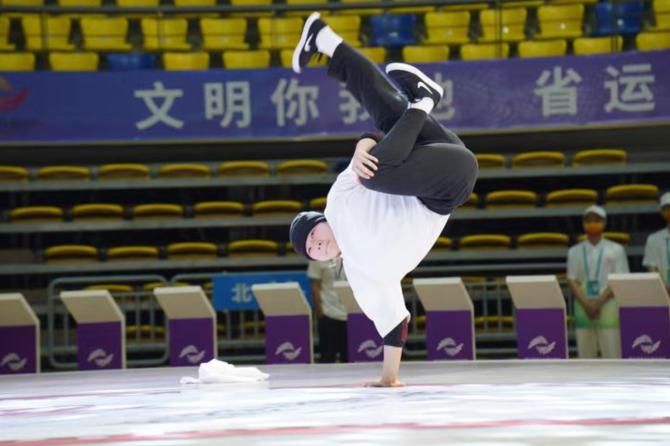 The sport will give exponents from Asia the much-needed exposure ahead of next year's Paris Olympic Games, where it will debut as a medal sport.
While critics have mixed opinion whether it is a sport or a dance form, the fact that it is now part of both the Asian Games and Olympic Games curriculum means the Olympic Council of Asia and the International Olympic Committee have recognised it as a discipline that straddles the line between sport and art form.
India will go unrepresented in the competition as the sports ministry did not clear a four-member contingent for not fulfilling the selection criterion.
ESPORTS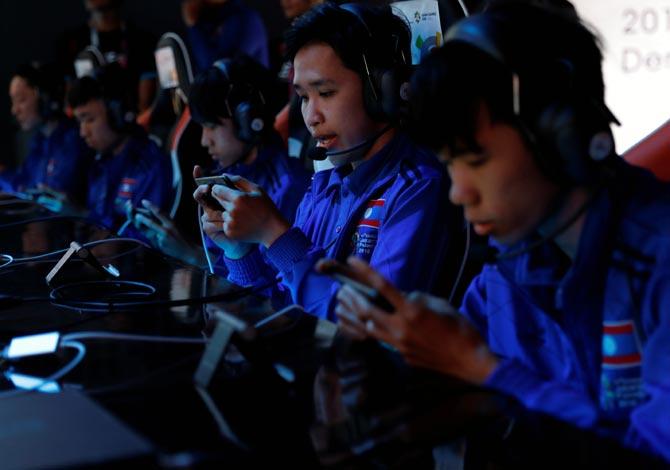 Esports was a demonstration event during the 2018 Asian Games and, following the buzz it created in Jakarta, the decision to include it as a full-fledged medal event in the Hangzhou edition was taken.
Esports mimics the experience of watching professional sporting event, except that instead of watching a physical event, spectators watch video gamers compete against each other.
Competition in seven video games -- Dota 2, FIFA Online 4, League of Legends, Arena of Valour, Dream Three Kingdoms, PUBG Mobile and Street Fighter 5 -- will take place at the China Hangzhou Esports Centre.
India is sending a strong all-male 15-member contingent. India's best chances of a medal are in FIFA Online 4.
KABADDI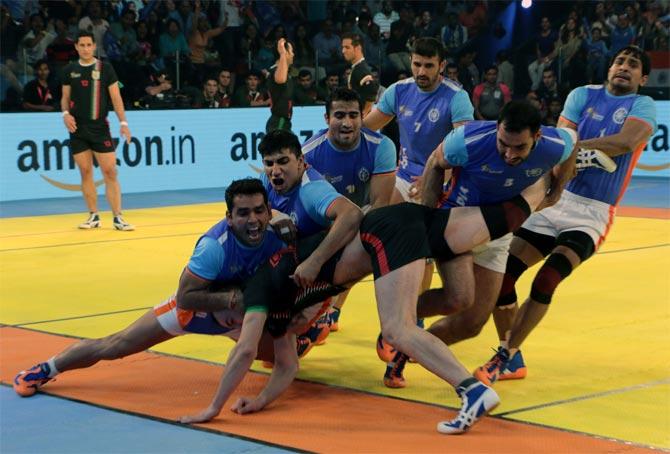 A team sport born in India, no nation had upset the game's creators until 2018. India won seven straight men's tournaments between 1990-2014, as well as the first two women's tournaments, before Iran ended their dominance by claiming both gold medals at Jakarta.
The game is played by two teams of seven, with a 'raider' entering the other half of the court to try to tag opponents without being tackled before returning 'home'. Each raid must be done on a single breath without inhaling, with raiders having to continually chant 'kabaddi'.
KURASH
Kurash is a sport developed in Uzbekistan which has its roots in ancient forms of wrestling across Central Asia. Wrestlers wear robes similar to those in judo, and their objective is to throw their opponents off their feet.
Uzbekistan dominated the sport when it was introduced at the Asian Games in 2018, winning five out of six gold medals.
SEPAK TAKRAW
Thailand have dominated sepak takraw, sometimes called kick volleyball, since it was introduced at the 1990 Beijing Games, winning 26 of 39 gold medals. The sport, native to Southeast Asia, sees players use any part of their bodies except hands and arms to send a rattan ball into the opposing court.
SOFT TENNIS
Soft tennis, which originated in Japan, is played with a softer rubber ball and a lighter racket than are used in the regular game. It became an official Asian Games sport at the 1994 games in Hiroshima.
The sport has been dominated by South Korea, who have won 25 out of 41 gold medals.
WUSHU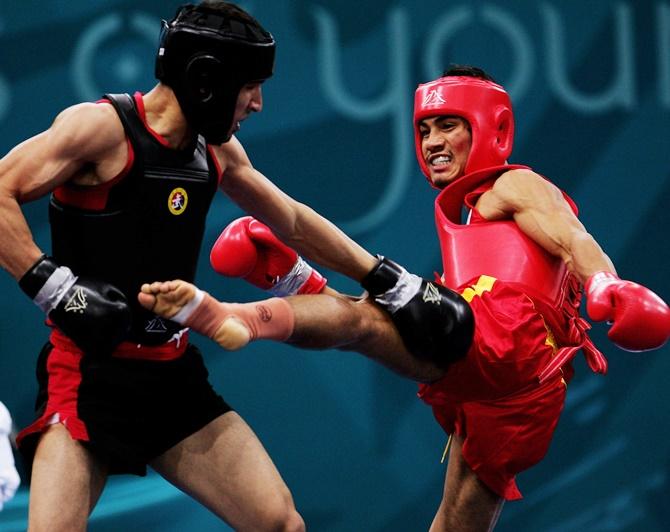 Wushu, a collective term for the martial arts that originated and were developed in China, was introduced at Beijing in 1990. It is divided into sanda (sparring) and taolu (routine-based) events.
China are by far the most dominant nation in the sport and won 10 of the 14 golds on offer in Jakarta in 2018.
XIANGQI
Xiangqi is a strategy board game that originated in China and is similar to chess, representing a battle between two armies, with the objective being to checkmate the enemy general.
In xiangqi, also known as Chinese chess or elephant chess, two players place black and red pieces on a grid which is nine lines wide and 10 lines long, as opposed to chess, which is played on an eight-by-eight grid.
The event was part of the 2010 Asian Games in Guangzhou, with China winning four of the six medals available, including golds in both the men's and women's competitions.