In an appalling incident, national Kabaddi player Dolly Singh was allegedly abused and manhandled by a group of local men in Kanpur.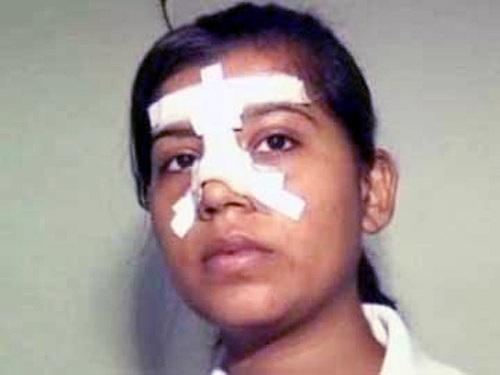 "When I had come back home a month back, some locals in the village had mistreated me. On June 12, some 10-12 boys with their faces covered came and started abusing me. They even hit me," Dolly told ANI.
"I received severe injuries. They did so because I complained against them," she added.
Meanwhile, the police assured that action will soon be taken against the accused.
"The charges have been framed. Arrests shall be made accordingly," said Senior Superintendent of Police (SSP) Sharad Mathur.
Image: Dolly Singh
Photograph: Sandeep Pal