'We have ensured that whatever he eats or drinks comes in a packaged form and is thoroughly checked.'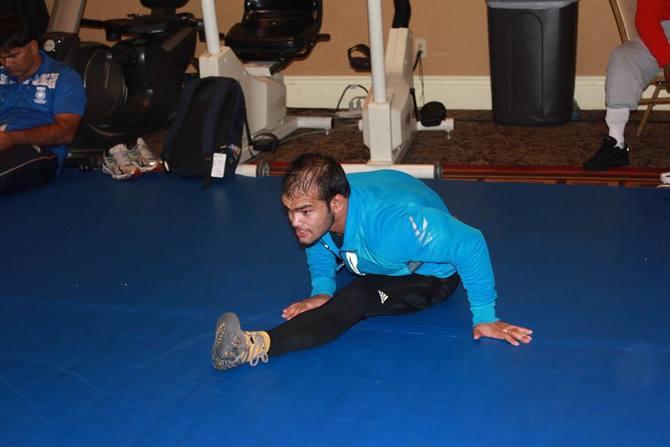 IMAGE: Wrestler Narsingh Yadav during a training session. Photograph: Facebook
Wrestler Narsingh Yadav's chances of participating in the Rio Olympics received a major boost after he was cleared by the United World Wrestling, the international governing body for amateur wrestling.
The wrestler was cleared of all doping charges by India's National Anti-Doping Agency, which concluded that he was a victim of sabotage, after his 'A' and 'B' urine samples returned positive earlier.
Narsingh, a Mumbaikar, has shifted his training base to the Sports Authority of India's training centre in Kandivali, north-west Mumbai, from Sonepat, Haryana.
Rediff.com's Aruneel Sadadekar speaks to Narsingh's coach Jagmal Singh.
Narsingh has got a green signal from the international wrestling body...
Everything is falling in place now. First, NADA's clearance and now UNW's green signal.
Ab toh Narsingh jaroor jaayega (He will surely go now to Rio). We (Narsingh and I) are thankful to Maharashtra and the central government for their support.
The federation also deserves credit and, most importantly, this victory is of the fans that supported Narsingh.
So Narsingh has moved his training base to Mumbai?
Yes, he is training at the SAI centre in Kandivali. After the incident in Sonepat (Narsingh had alleged conspiracy by a fellow wrestler), we have now moved to Mumbai.
This place is not at all new to Narsingh (he is a Jogeshwari, northwest Mumbai, resident) as he has been training here for many years.
We have ensured that whatever he eats or drinks comes in a packaged form and is thoroughly checked.
His security is beefed up and only a few known people are allowed to meet him.
I don't want to talk about the Sonepat incident, but now all precautions are being taken to avoid any wrongdoings.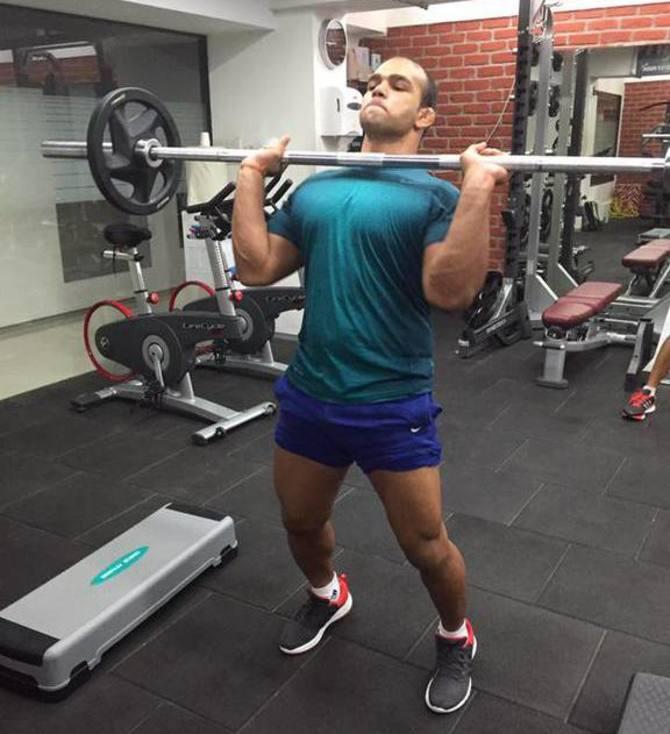 Narsingh still needs clearance from WADA...
I am aware of that, but now I am confident that Narsingh will go to Rio and return with a gold medal.
Humein jald hi federation se WADA ka letter mil jaayega (I am confident that the federation will soon send us a letter from WADA as well).
The Olympics starts in a couple of days. Aren't you worried about running out of time?
No. Most of our wrestlers are attending a training camp in Georgia. Some wrestlers are training in Sonepat. They are scheduled to leave by August 10-11 and we confident that we will get a clearance ahead of that date.
Will this doping controversy have an impact on Narsingh's performance at the Olympics?
It will not make any difference. Yes, it affected us mentally, but now he is again focused on the goal. Narsingh will not return without a gold from Rio.