'WADA had never intervened in Narsingh's matter and no clearance is required.'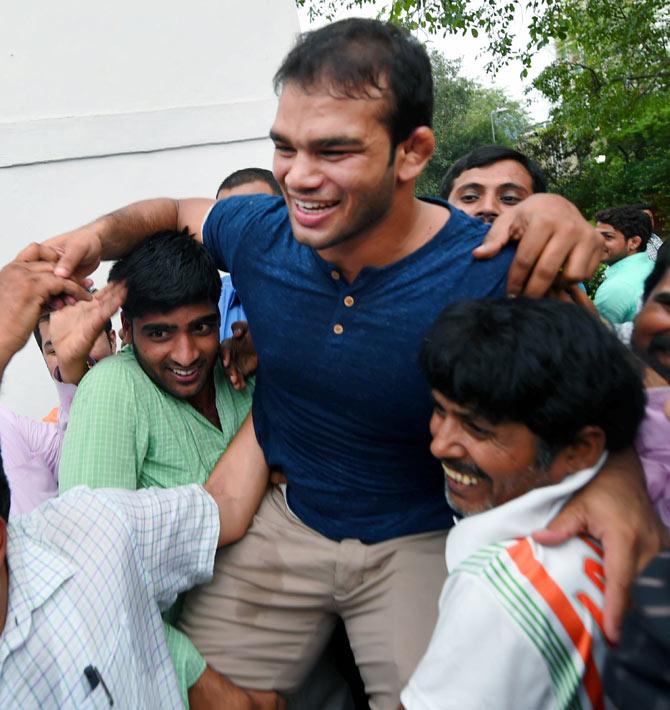 IMAGE: Supporters hoist Narsingh Yadav as they celebrate NADA's clean chit for the wrestler. Photograph: PTI
Amidst all the disappointing Indian results from the Rio Games, something to cheer for India's sporting fans.
Wrestler Narsingh Yadav has left for Rio and will participate in the 75kg freestyle category at the Olympics.
Wrestling Federation of India President Brij Bhushan Sharan Singh confirmed this in an exclusive chat with Rediff.com's Aruneel Sadadekar.
"Narsingh has already left for Rio. He took the 4.40 am flight on Wednesday (August 10)," Singh said.
The wrestler will participate in the Games, Singh said, dismissing reports of requiring a final clearance from the World Anti Doping Agency, WADA.
"All this WADA thing was created by the media," Singh said. "WADA has never intervened in Narsingh's matter and no clearance is required."
"Narsingh's name is already in the list of participants and he will be definitely competing for India," Singh said.
The grappler has been cleared by the World Wresting Federation, which is enough for him to participate, Singh added.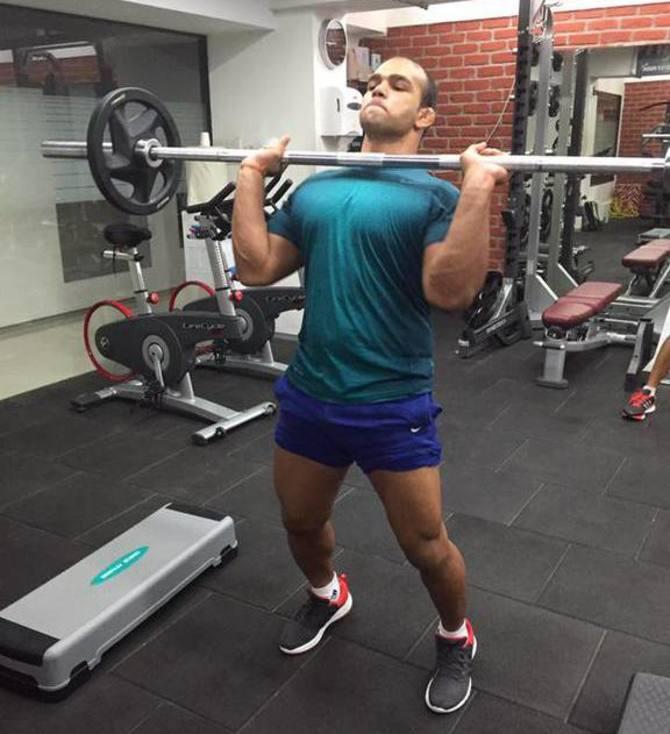 IMAGE: Narsingh Yadav. Photograph: Facebook
No traces are left of the drug (methandienone) in Narsingh's body, Singh said.
"He is completely clean now after all the foul play, which had put his participation under threat. Narsingh is one of our best medal hopes and we should all be supporting him in Rio. I am confident he will return with a medal," Singh told Rediff.com
Narsingh, who tested positive for the banned anabolic steroid last month, was later exonerated by the National Anti-Doping Agency and subsequently cleared by the world body, the United World Wrestling to compete in Rio.
The 26-year-old Mumbai wrestler had shifted from the Sports Authority of India's Sonepat, Haryana, centre to train at the SAI's centre in Kandivali, northwest Mumbai, the week before he took the flight to Rio.