'Sushil will go, if requested by the federation and government.'
'One thing I can say is that he cannot cry foul this time.'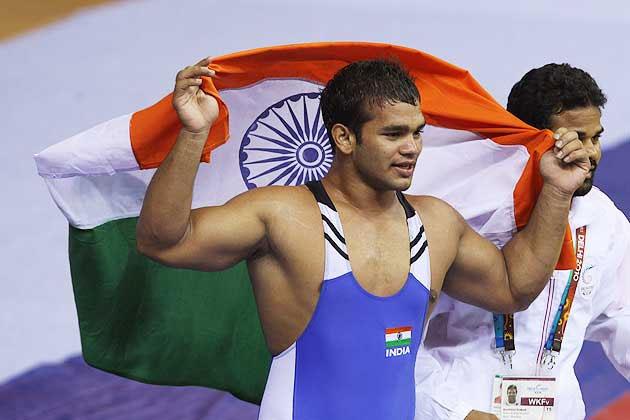 IMAGE: Narsingh Yadav. Photograph: Getty Images.
Barely 10 days before the start of the Rio Olympics, India suffered huge embarrassment as wrestler Narsingh Yadav failed a dope test, conducted by the National Anti-Doping Agency, which casts serious doubts over his participation in the quadrennial event.
The 2010 Commonwealth Games gold medallist in the men's 74kg freestyle had booked a berth for India at the Games by winning a bronze medal at the 2015 World Championships, but was kept waiting to know whether he would represent the country after Sushil Kumar, who won a bronze medal at the 2008 Beijing Olympics and silver at the London Games in 2012, moved the Delhi high court seeking trials to decide who between them should go to Rio.
With Narsingh's participation in serious doubt following a positive test on his A and B samples, Aruneel Sadadekar/Rediff.com spoke exclusively to Sushil's coach Satpal Singh.
Narsingh has been detected positive for a banned substance?
Yes, I am shocked and extremely disappointed to hear this. Narsingh has brought shame for India and the country's wrestling. He is a very senior grappler and this was supposed to be his third Olympics.
He definitely cannot be ignorant with respect to doping matters. It definitely reflects badly on the country's image and affects the confidence of other wrestlers just 10 days prior to the Olympics.
He was allowed to go after winning a lengthy legal battle against Sushil...
He never won the battle. What had Sushil asked for? He never said that I want to go because I am a two-time Olympic medalist. He only wanted a trial.
We didn't approach the Supreme Court because we put country ahead of us. Narinsgh or Sushil whoever won the medal, it would have benefited the country.
We didn't want to hamper his (Narsingh's) preparations just a month ahead of Olympics and so had decided to back out.
Now what? Will Sushil go in place of Narsingh?
He will have to check. But, first, it is the call of the federation and the Sports Ministry. They should ideally request Sushil to go and then we can definitely think of competing at Rio.
The government had spent close to Rs 2 crore on Sushil's training and preparation for the Rio Games, so, definitely, we would like to repay that with a medal.
With respect to his preparation, is Sushil in shape, considering he was denied Rio participation?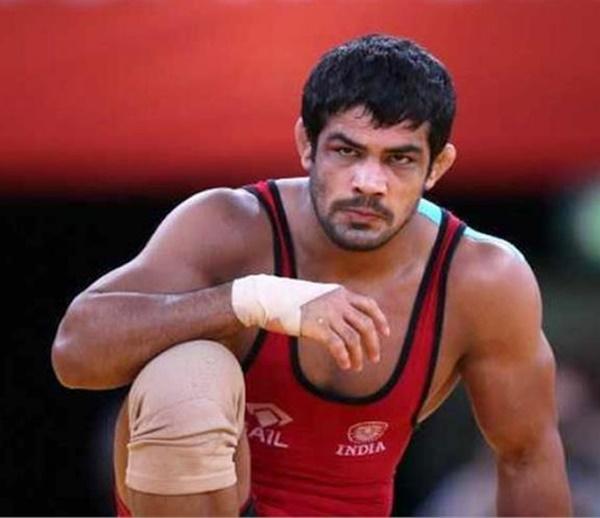 IMAGE: 'Wrestling is in Sushil Kumar's blood and he was training day in and day out for the Olympics'. Photograph: PTI.
Yes, definitely. Wrestling is in his (Sushil's) blood and he was training day in and day out for the Olympics.
Yes, he was sad after being denied a trial but now if he gets a second chance, Sushil will definitely show that he deserved to go by winning a gold medal.
About Narsingh, were there any previous cases of doping against him?
I don't think so. He is a very senior wrestler. One thing I can say is that he cannot cry foul this time.
With respect to India's medal perspective, nothing really changes if Sushil is cleared to go. The best Indian wrestler will now be going.