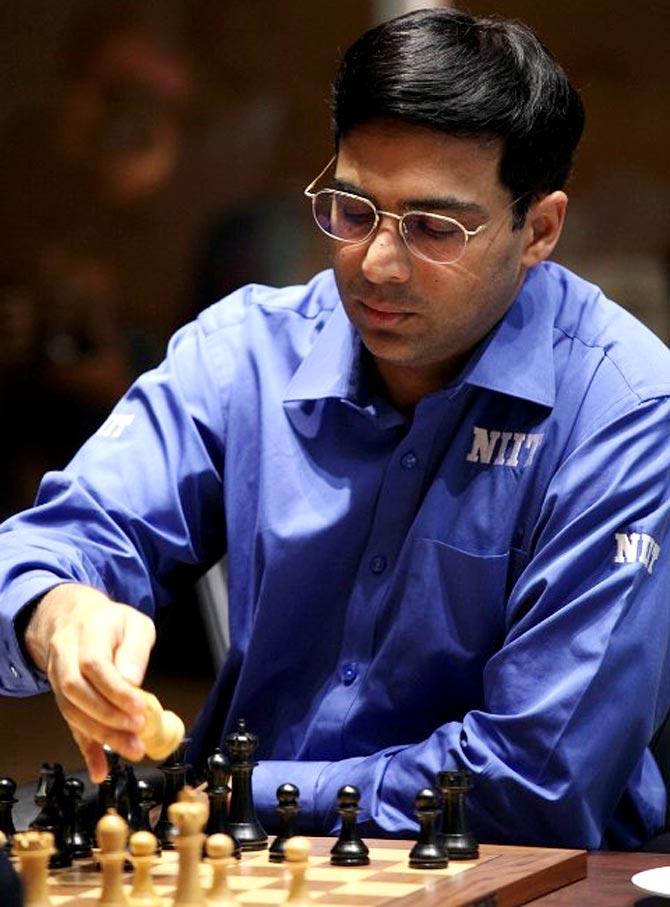 Viswanathan Anand. Photograph: FIDE World Chess Championship
Buoyed by winning the London Chess Classic, five-time world chess champion Viswanathan Anand said he is looking forward to play games in 2015 with renewed zeal and enthusiasm.
"I think my appetite for chess has recovered. I am going to play chess with renewed vigour in 2015," the 45-year-old Indian Grandmaster told reporters after taking part in a function organised by NIIT.
Anand was defeated for second consecutive time by Norwegian Grandmaster Magnus Carlsen at the 2014 World Chess Championship but he made a comeback by winning the London Chess Classics this month.
On losing the two World chess championships, Anand said that he doesn't look back and the two games with his Norwegian counterpart were different.
"I have won London Chess Classic a few days ago and focusing on competitions to be held next year. I feel enthusiastic for 2015," he said.