The Scotsman doesn't expect to win US Open this year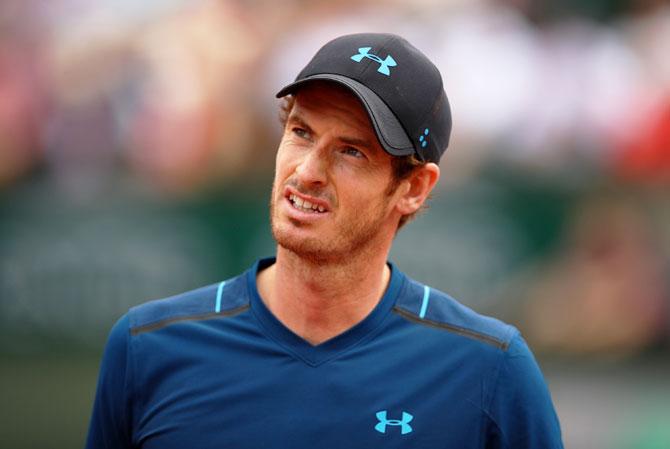 Former World No 1 Andy Murray has downplayed his chances of winning this year's US Open, saying on Friday he does not expect to lift the trophy at Flushing Meadows as he continues to work his way back from hip surgery.
The 2012 champion, who is playing in his first Grand Slam since his run to the Wimbledon quarter-finals last year, said his game is improving but is not yet at the level needed to win against the world's best, making this year feel different.
"For the last 10 years or so I've been coming and trying to prepare to win the event whereas I don't feel like that's realistic for me this year," the 31-year-old Scot told reporters.
"It's a slightly different mentality for me coming in than what I have had the last 10, 11 years of my life."
Murray's remarks may be an effort to lower expectations and alleviate pressure, seven-times Grand Slam champion John McEnroe said on a conference call.
"In some way it deflects and takes away some of the pressure that he feels because over in Britain there are high expectations every time he steps on the court no matter how much time he has missed.
"It's understandable that he'd want to sort of minimise the pressure, and it's somewhat realistic," he said of Murray, who he called a "slam dunk, first-ballot Hall of Famer."
"But I have to add that I've seen some players who have made similar types of comments and gone on to win Grand Slams."
Murray's comeback from the January surgery looked on track at the Citi Open where he dug deep to win three gruelling three-set matches but was forced to withdraw ahead of his quarter-final due to fatigue.
After skipping the Rogers Cup, Murray was defeated by France's Lucas Pouille in the first round of the Cincinnati Open earlier this month.
Despite the setbacks the fiercely competitive Scot said he expected to win a fourth slam title and reclaim his spot alongside Roger Federer, Rafa Nadal and Novak Djokovic as a member of the sport's Big Four but added he needs to be patient.
"It's going take a little bit of time before I get back to that level but I think I can do it. It just might not be this year."
Murray starts the tournament against Australian James Duckworth and should he advance the Scot will face Fernando Verdasco or Feliciano Lopez of Spain before a projected third-round clash with Argentine third seed Juan Martin del Potro.
The US Open begins on Monday.