Indian Grand Master Pentala Harikrishna went down fighting to Greek GM Boris Gelfland in the sixth round of the Moscow FIDE Grand Prix at the DI Telegraph in Moscow.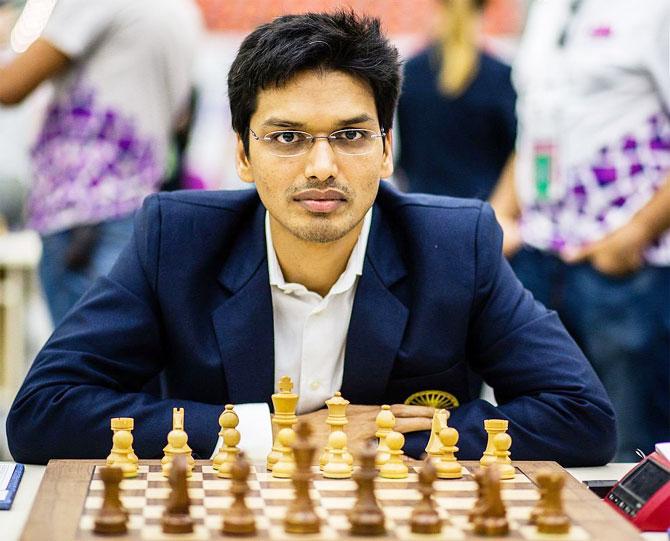 Coming into the day at the back of a splendid win and a day's rest, the World No. 16 Indian, playing with black pieces, could not maintain his momentum and despite giving a tough fight in a game that lasted for 52 moves, failed to avert his second loss of the campaign.
With three more rounds to go, Harikrishna is currently placed 16th on the leaderboard with a total of 2.5 points in his kitty.
The Hyderabadi will now take on the ninth placed Evgeny Tomashevsky of Russia.
IMAGE: Pentala Harikrishna
Photograph: Saimedia/Twitter