In more than 100 years of participation at the Olympics India has just 20 medals to show for its efforts.
A poor return by all standards, especially if one takes into consideration the country's humongous population – something that is considered an asset otherwise, giving rise to phrases like 'demographic dividend'.
Another bleak statistic comes from the fact that only one Indian woman has won an Olympic medal. Yes, Karnam Malleswari, a bronze in the weightlifting (69 kg category) event at the Sydney Games in 2000, this despite the fact that the number of Indian women participating in the quadrennial event has shown an upward trend with every passing edition.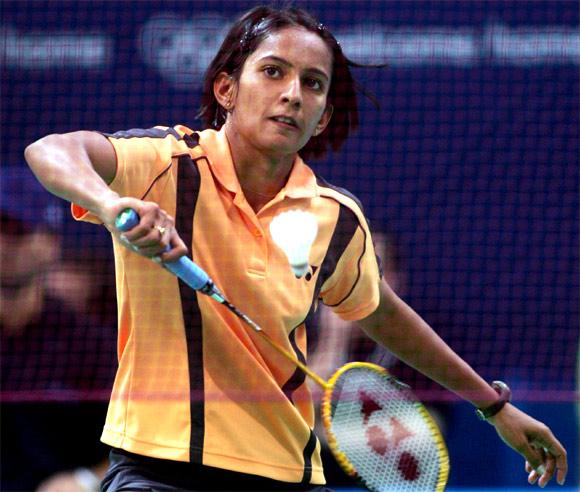 Aparna Popat, a multiple National champion in badminton and two-time Olympian, points out that the initial lack of success was a manifestation of a lack of support from what is still a very rigid society. 
"In our country women in sports are not favoured," she explains, adding, "They are usually groomed to be homemakers."
Having said that the former badminton ace is quick to point out that things have changed for the better. 
"There are two things which I believe changed the attitude of the people towards women taking up sports as a career," said Popat.
"First was Karnam Malleswari's medal at Sydney and then there was that movie, Chak De! India," she added, before elaborating on her point with an example.
"Geeta Phogat's a great story," explains Popat, talking about India's first ever gold medalist at the world championships in women's wrestling.
"She comes from a very small village," continues Popat, adding, "Initially frowned upon for choosing a sport like wrestling, she is now a star in her native Bhiwani."
Prior to Malleswari's success in Sydney, only one Indian woman had come close to an Olympic medal - PT Usha missing out on the 400 m hurdles bronze medal at the Los Angeles Games in 1984 by 1/100th of a second.
However, with our women archers, shuttlers and shooters doing well in various tournaments at the international level, there's renewed hope of additions to the list.
"It is nice to see that out of an Indian contingent of 81, 23 of them happen to be women. Among them the likes of Saina Nehwal, MC Mary Kom and Deepika Kumari are serious medal contenders," she said.
However, more than the participation, and prospective medals, it is the gradual change in attitude towards the women athletes of the country that pleases the badminton ace the most.
"Now those representing India at an international level are referred to as sportspersons, and not sportsmen. And that, I believe, is a positive change," she claims, with a palpable sense of pride.