Former Milan defender Maldini and son infected with coronavirus.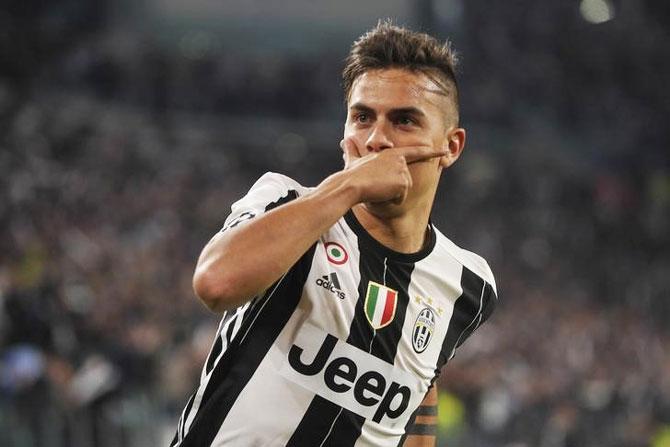 Juventus and Argentina soccer forward Paulo Dybala has tested positive for coronavirus but has no symptoms, the Italian Serie A club said on Saturday, making him one of the most high-profile players to be infected so far.
"The player, in voluntary home isolation since March 11, will continue to be monitored," the Turin club said in a statement. "He is well and asymptomatic."
He is the third player at the club, one of the biggest in Europa and Italy's most successful in domestic terms, to test positive after midfielder Blaise Matuidi, a World Cup winner with France in 2018, and defender Daniele Rugani.
Italy is Europe's worst-affected country by the coronavirus and the death toll has leapt by 793 to 4,825, officials said on Saturday.
Around a dozen Serie A players have been reported as testing positive with Sampdoria and Fiorentina the other clubs affected.
The 26-year-old, nicknamed 'the Jewel', joined Juventus from Palermo in 2015 and has won a Serie A title in each of his seasons at the club. He has played 29 times for Argentina.
Dybala said on Instagram that his fiance had also tested positive. "Luckily, we are in perfect condition," he said.
Former Milan defender Maldini and son infected with coronavirus
Former AC Milan defender Paolo Maldini and his son Daniel, a current player for the same club, have both contracted the coronavirus, the club said in a statement on Saturday.
Paolo Maldini, 51, a one-club player and current technical director at the club, is regarded as one of the best defenders Italy has ever produced and made a joint-record 647 Serie A appearances. Daniel, 18, made his AC Milan debut this season.
"Paolo Maldini learned that he had contact with a person who tested positive and was suffering from symptoms of the virus. He was tested yesterday and found positive for the coronavirus," the club said in a statement. "The same goes for his son Daniel.
"Paolo and Daniel are in good condition and, having already spent more than two weeks at home without outside contact, as required by medical and health protocols, will extend the quarantine for the time necessary for a complete clinical recovery."
Former Real Madrid president Lorenzo Sanz dies
Former Real Madrid president Lorenzo Sanz died aged 76, his son Lorenzo said on Saturday.
The former Real president was taken to hospital on Tuesday, with newspaper El Mundo saying he had been suffering from the novel coronavirus.
His son said he had a respiratory disease.
Sanz presided over the club between 1995 and 2000, in which they won two Champions League titles and one La Liga crown among other trophies. Their 1998 Champions League triumph was the first time they had won Europe's top prize, which they have lifted a record 13 times, in 32 years.
"My father has just passed away. He didn't deserve it to end this way. One of the most brave and hard working people who I have known in my life has left us," Lorenzo Sanz Jr. said on Twitter.