A striker always remains a striker is what David Trezeguet showed when he rolled back all those years with an opportunistic strike to help FC Pune City
register their maiden win beating FC Goa by 2-0 in the Hero Indian Super League on Sunday.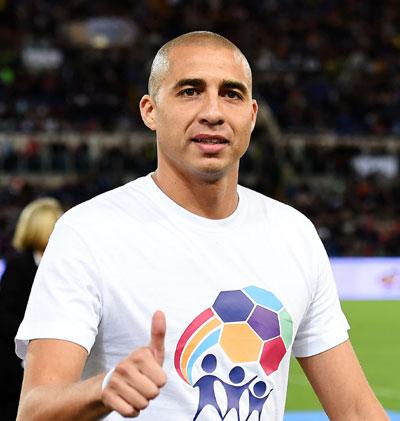 It was an evening of World Cuppers as Trezeguet's 81st minute strike was preceded by Greece World Cupper Kostas Katsouranis' side volley in the 41st minute which gave the home team lead at the Balewadi Stadium in Pune.
For Goa and their high-profile manager Zico, things seemed to be getting from bad to worse as they have now lost three out of their four matches and are languishing at the bottom of the table. FC Pune City with this win moved up to fifth place in the table.
Far from his best at 37, Trezeguet didn't do much during the entire duration of 90 minutes but when rival defender Gregory Arnolin tried a backpass for Goa custodian Laxmikant Kattimani, Trezeguet showed why he was able to score 138 goals for Juventus during his best days at Turin.
The Frenchman latched onto the ball and with Kattimani trying to narrow the angle immaculately placed it past the surging goalie to make it 2-0 much to the delight of team's co-owner Hrithik Roshan, who cheered from the stands along with another young Bollywood star Arjun Kapoor.
The first goal for FC Pune came against the run of play as Katsouranis scored from the dead ball situation. Pune got a corner in the 41st minute.
The flag-kick was headed by the defender towards Daniele Magliocchetti, who put the ball back in the six-yard box. Katsouranis carried a marker along with him before unleashing a powerful side volley, which marked the Greek World Cupper's maiden ISL goal.
FC Pune City signs on actor Arjun Kapoor as brand ambassador
Meanwhile, FC Pune City has signed Bollywood actor Arjun Kapoor as their new brand ambassador for the inaugural season of the ISL. Co-owner of FC Pune City and Bollywood actor Hrithik Roshan announced this ahead of the team's first home encounter against FC Goa.
Hrithik said, "We are proud to have to have Arjun Kapoor as FC Pune City's brand ambassador. I have known him for a long time and ever since I remember, football has been an integral part of his life. Arjun embodies dynamism, grit and an unbridled energy – those elements that form the core of FC
Pune City.
"This coupled with his love for the sport, made him an obvious choice as a brand ambassador for the Club. I would like to thank Mr. Kapil Wadhawan for giving me the opportunity to be a part of this wonderful Club," said Hrithik.
"It is going to be a pleasure for me to watch the first home game of my team, FC Pune City alongside Gaurav Modwel and Arjun Kapoor."
Arjun said, "The enthusiasm and interest in the sport is what drives me to be a part of this mega league. Football has always been very dear to me and I have grown up playing and following football. So, it was natural for me to take the first opportunity to associate with a promising football club in the Indian Super League, more so if it represents India's youth capital Pune."
Image: Pune City FC's David Trezeguet
Photograph: Giuseppe Bellini/Getty Images