Paris Saint Germain's Qatari president Nasser Al-Khelaifi said there were no excuses for not going through to the quarters as he came to terms with the team's earliest exit from the Champions League since the club was taken over by the Qatar Investment Authority in 2011.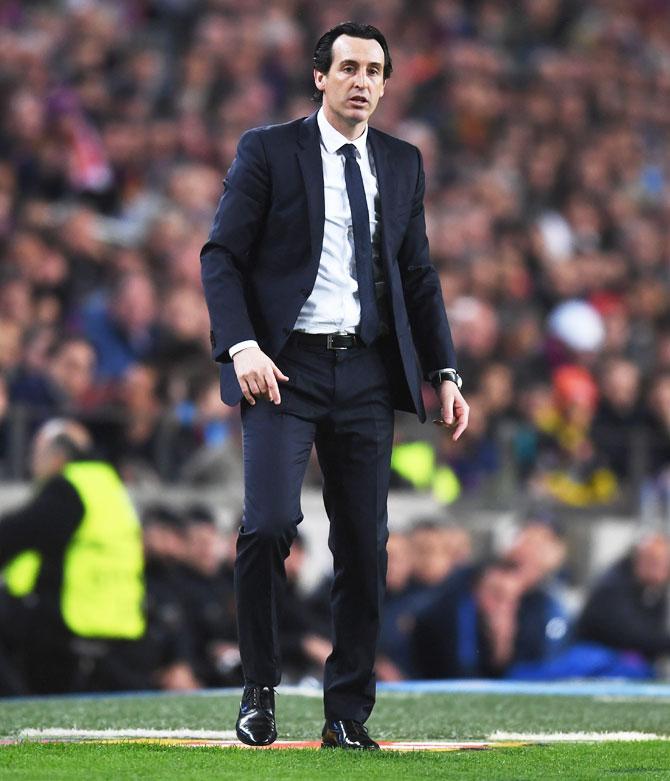 FC Barcelona scripted a miracle at the CampNou beating PSG 6-1 (6-5) on aggregate to win the Round of 16 second leg and move into the last eight of the European competiton.
"There can be no excuses, we did not play in the first half. After winning 4-0 in the first leg this is very difficult to accept, but we have no choice," he told reporters.
"After the first leg we had plenty of reason to believe we'd get to the quarter-finals but we know that in football nothing is guaranteed. It's very difficult to accept conceding three goals in seven minutes and everyone is feeling down, as you would expect."
But the defeat raised questions over the future of PSG coach Unai Emery
"This is a nightmare for everybody. Is Unai Emery still credible? This is not the moment to talk of this. After the game, we are all upset," said the Qatari.
Image: Unai Emery
Photograph: Michael Regan/Getty Images