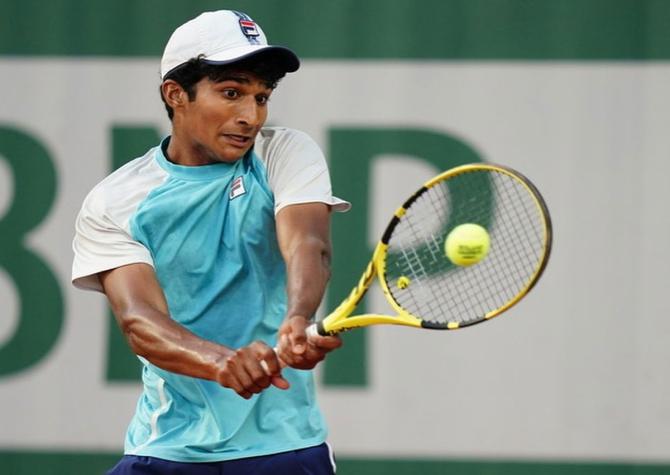 Indian-American Samir Banerjee outclassed Sascha Gueymard Wayenburg to enter Wimbledon boy's final on Saturday.
Banerjee overcame a stiff resistance from Wayenburg 7-6, 4-6, 6-2 to reach the final, where he will face compatriot Victor Lilov, in an first all-American boys' final at Wimbledon since 2014.

Banerjee, who is of Bengali origin, resides in New Jersey.