India will take on defending champions Thailand in the semi-finals on Tuesday.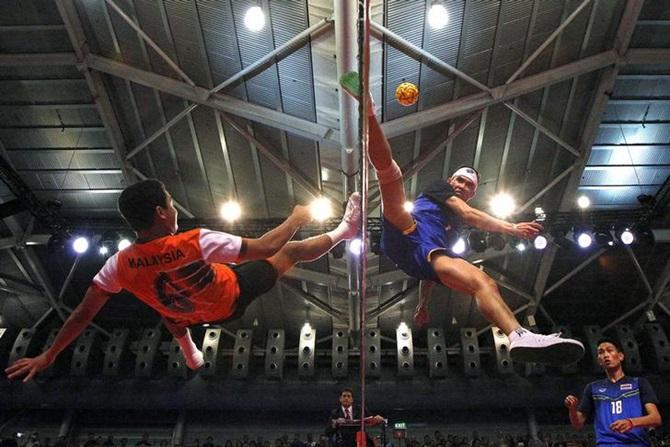 India was assured of a maiden medal in Sepak Takraw at the Asian Games after progressing to the semi-finals with a 21-16, 19-21, 21-17 victory over Iran in their opening match of the men's Team Regu (team competition) Preliminary Group B, in Palembang, on Monday.
They, however, lost to Indonesia 0-3 in the second, but advanced to the last-four stage and were guaranteed at least a bronze medal.
India will face defending champions Thailand on Tuesday.
"We created history in the 18th Asian Games. I am feeling very happy this moment to be a member of the team. I am very proud of my government and the Sepak Takraw federation of India for their full support during the training," Indian team member Kh. Niken Singh said after the match.
Harish Kumar, another India player, said: "We are confident. This Indian team can beat Thailand tomorrow and advance to the final."
Sepak Takraw is a volleyball-style sport in which players use their feet, head, knees and chest to transfer the ball across the net. They are not allowed to use their hands.
There are six teams in the Asiad competition, with Thailand, Malaysia and South Korea clubbed in Group A. India were drawn with Iran and Indonesia in group B.
The other semi-finalists -- Indonesia, Thailand and Malaysia – are also assured of bronze.
"It is a historic performance by India. It is the first time that India has won a medal in Sepak Takraw in the Asian Games," Sepak Takraw Federation of India secretary general Yogendra Singh Dahiya said.
In women's Team Regu Preliminary Group A, India lost to Laos 1-2. They lost to South Korea 0-3 in their opening match on Sunday.