Five-time Olympic gold medallist Ian Thorpe will swim his first international meeting in five years when he returns to the pool at the World Cup in Singapore in November, Swimming Australia said on Friday.
Thorpe, who announced his comeback in February after retiring in 2006, will compete in all three Asian legs of the World Cup series, in Singapore (Nov. 4-5), Beijing (Nov. 8-9) and Tokyo (Nov. 12-13) as he ramps up his campaign to qualify for next year's London Olympics.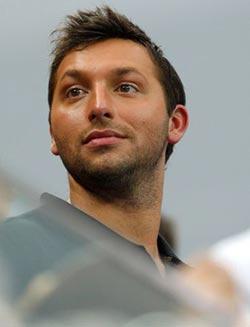 "I'm excited about being part of an Australian swim team again after all these years," the 28-year-old said in a statement.
"The reality for me is I'm now at the next stage of my preparation and getting ready to race competitively, and I'm really looking forward to catching up with everyone in Singapore."
Thorpe, set to target the relays and the 100 and 200 metres freestyle at the Olympics, would also be joined in Singapore by fellow comeback kid and multiple Olympic champion Libby Trickett, Swimming Australia (SA) said.
Trickett, who won a gold at the 2004 Athens Olympics and two more at Beijing in 2008, came out of a short retirement in September last year but missed out on a place in Australia's 4x100m freestyle relay team for the Shanghai world championships.
"These meets will provide them with their first opportunity to race internationally and officially start their race preparation for next year's Australian Championships and Olympic selection trials in Adelaide," said SA head coach Leigh Nugent.
"I know both athletes have been working hard since making their intentions clear about returning to the competition pool."