Vijender says he won't be 'hurt' in case of a rejection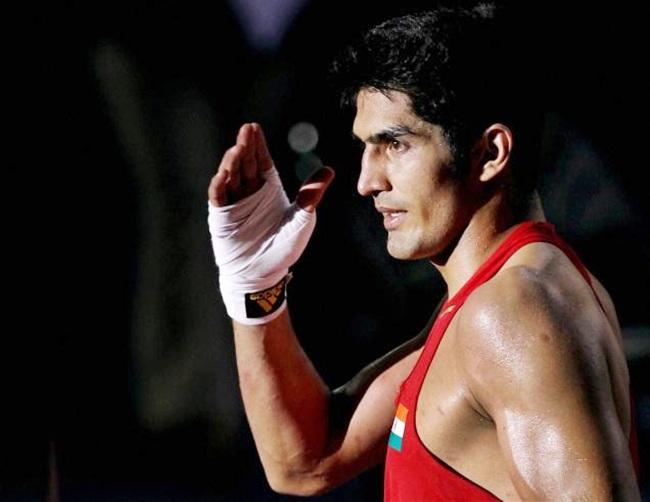 Boxer Vijender Singh. Photograph: PTI Photos
With badminton star Saina Nehwal getting the Sports Ministry's recommendation for the Padma Bhushan after a furore over her nomination being rejected, boxer Vijender Singh also threw his hat in the ring for the civilian honour but insisted he won't be 'hurt' in case of a rejection.
Saina recommended for Padma Bhushan by Sports Ministry
Saina upset with media over Padma Bhushan controversy
Padma Bhushan row: Now, Saina Nehwal gets special consideration
Vijender said he preferably wants two-time Olympic medal winning wrestler Sushil Kumar to get the honour, as originally recommended by the Sports Ministry.
But in case, one more sportsperson is taken into consideration following Saina's late application, then the Ministry might as well give his name a thought as well.
"I was awarded Padma Shri in 2010, the same year as Saina. And if you compare, then me and Saina are at par on the performance front. Since my 2008 Olympic bronze and the 2009 World Championships bronze, I have gone on to win an Asian Games gold, a bronze and a silver in Commonwealth Games besides a gold in the World Police Games. So if her name can be considered then I can also try my luck," Vijender said.
"My first preference is Sushil. He is without doubt the most successful Indian athlete ever and he should be given preference over everybody but in case the government is considering other names, then they can consider my name too," he added.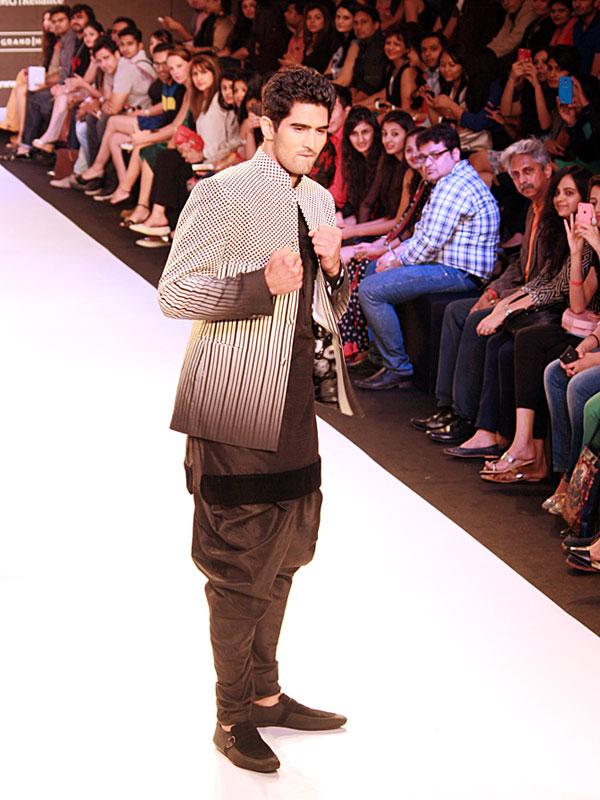 Boxer Vijender Singh packs a punch on the ramp for designer Archana Kochhar. Photograph: Reuben NV/Rediff.com
Vijender has already requested Boxing India to forward his name but it remains to be seen whether the Sports Ministry would oblige given that the last date of submission of applications is long over and Saina's name was sent as a special case after she went on record to express her displeasure at being ignored.
"If I can be considered under given rules and regulations, it would be fine. I am not demanding it," he cleared the air.
Meanwhile, a Boxing India (BI) official said that Vijender has been asked to send his application to the Federation and then a call would be taken whether to forward it to the Sports Ministry.