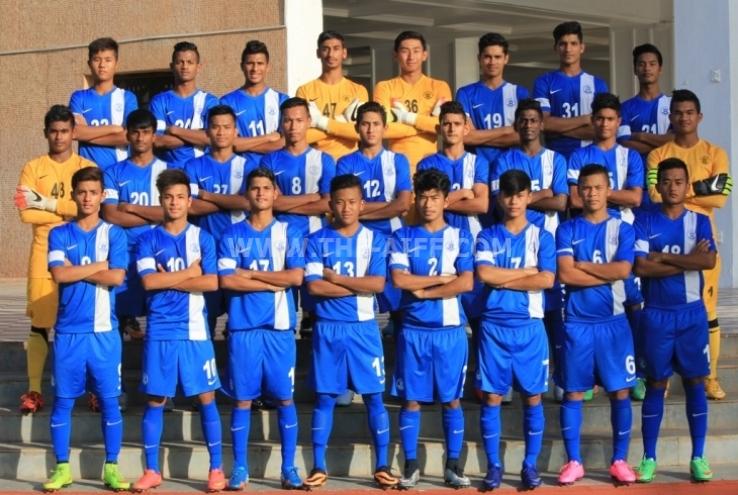 IMAGE: India's squad for AFC U-19 Championship. Photograph: AIFF.
With an aim to make the 2017 FIFA U-17 World Cup a huge success, the Sports Ministry has urged all the states and Union Territories to take necessary steps to popularise and promote football in their region by including the game in various programmes.
In a letter sent to all Chief Secretaries of states and Union Territories, Secretary, Department of Sports Rajiv Yadav has said that FIFA U-17 World Cup is going to be held in India in October 2017 for the first time.
Referring to Prime Minister Narendra Modi's 'Mann ki Baat' programme on March 27, the letter said that the Prime Minister has called for building an atmosphere and fervor of football in the country as a run up to the FIFA U-17 World Cup.
He said the Prime Minister wants football to be played in every nook and corner of the country.
The communication further said that following the call of the Prime Minister, the Department of Sports has initiated a series of steps to popularise football throughout the country.
Several rounds of discussion have been held with FIFA, AIFF, KVS, CBSE, Subroto Mukerjee Sports Education Society and other stake-holders to firm up appropriate programmes.
As a result, 'Mission 11 Million' programme has been formulated and will be launched in coordination with FIFA in about 30 cities across the country.
The letter said, the primary objective of the programme is to engage more than 11 million children in activities relating to football.
It said the programme is likely to be launched in October, 2016.