No relief for Osaka in post-match news conference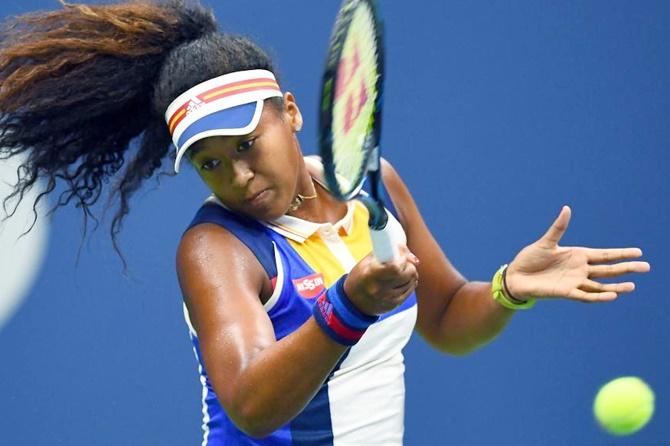 IMAGE: Naomi Osaka in action. Photograph: US Open/Twitter
As if her third-round defeat against Estonian qualifier Kaia Kanepi was not heartbreaking enough, Naomi Osaka suffered more pain during her post-match news conference at the US Open on Saturday.
The Japanese rising star lost 6-3, 2-6, 7-5, an upset that some did not see coming.
A reporter asked her: "Stupid question: why did you win today?"
A baffled Osaka, who beat defending champion Angelique Kerber in the first round, told the blunt truth: "I did not win".
The brief news conference went on but Osaka, who admitted she had been 'emotionally unstable', teared up after the third question.
"Oh, this sucks," she said.