'Respect is to be earned not demanded'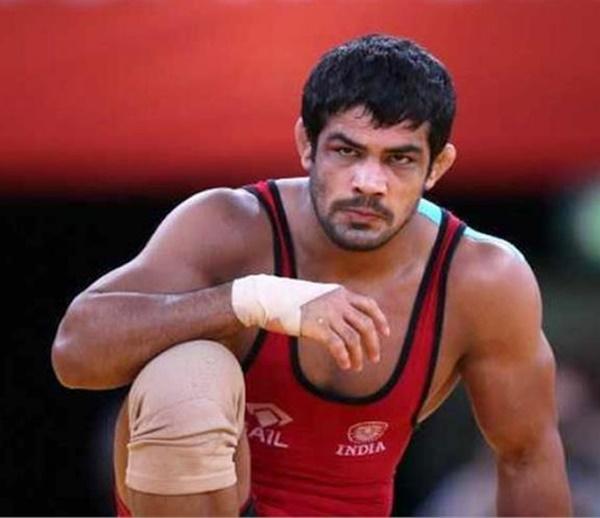 IMAGE: Sushil Kumar. Photograph: PTI.
India's Olympic buildup was dealt a huge blow as wrestler Narsingh Yadav, who was selected ahead of the celebrated Sushil Kumar, failed a dope test but insisted that the scandal that has jeopardised his Olympic participation is a conspiracy against him.
'Narsingh has brought shame to India,' says Sushil's coach
Big Blow! 'Rio-bound wrestler Narsingh fails dope test'
Sushil, who is yet to make a formal statement on the matter, put out a cryptic tweet after the controversy broke out.
"Respect is to be earned not demanded," Sushil, a former world champion tweeted without specifying to whom or what exactly was he referring to.
Narsingh, a former Commonwealth Games gold-medallist, had to fight a lengthy legal battle with Sushil to get the chance to compete for India at the Olympics. Narsingh, who won the 74kg Olympic quota berth with a World Championships bronze medal last year, was selected for Rio in controversial circumstances after double Olympic-medallist Sushil Kumar's demands for a trial were rejected both by the Wrestling Federation of India and the Delhi High Court.
Narsingh, on his part, claimed innocence, saying that the scandal was a conspiracy against him. His coach and support staff also backed Narsingh, saying they suspect that his food might have been contaminated.
"This is a conspiracy against me. I have never taken any banned substance," said Narsingh.
Sources in the Wrestling Federation of India also cried foul, claiming that the entire episode seems to be an attempt at sabotaging the wrestler.
"It is foul play. Narsingh has a very clean history. It is clearly a conspiracy against him. A decision on the representation in 74kg is to be taken later but in all likelihood there would be no Indian representation in 74kg in Rio. Narsingh has been handed provisional suspension as of now," WFI sources said.