Rediff.com brings you the buzz around celebrity sportspersons and their glamorous lives!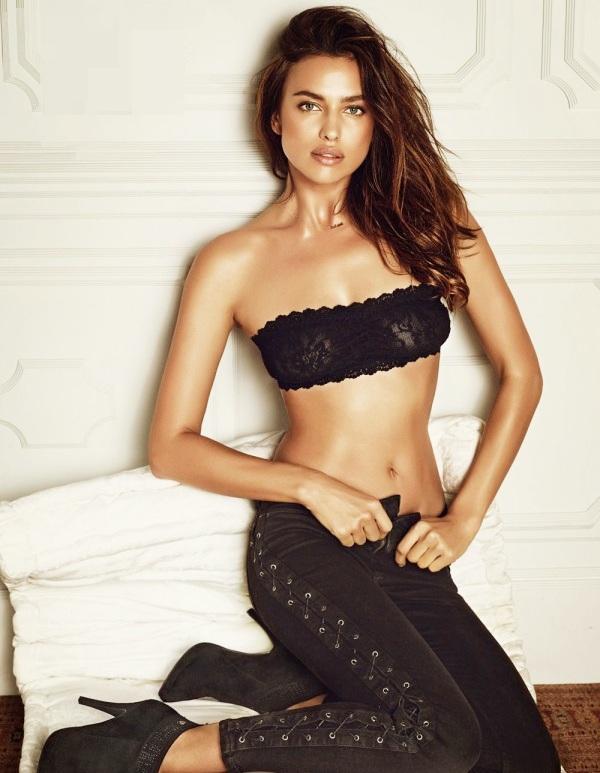 Irina Shayk. Photograph: Courtesy: XTI
Sexy model Irina Shayk has stripped off for Spanish shoe brand XTI's Autumn/Winter 2014 collection.
The 28-year-old model, Christiano Ronaldo's girlfriend, is seen posing in underwear displaying her perfect pins and washboard abs in a number of boots, heels and trainers, the Mirror reported.
According to XTI, the models were chosen for the daring photo-shoot as they 'erotically charged every one of the striking snapshots.'
War of WAGs for Danny Cipriani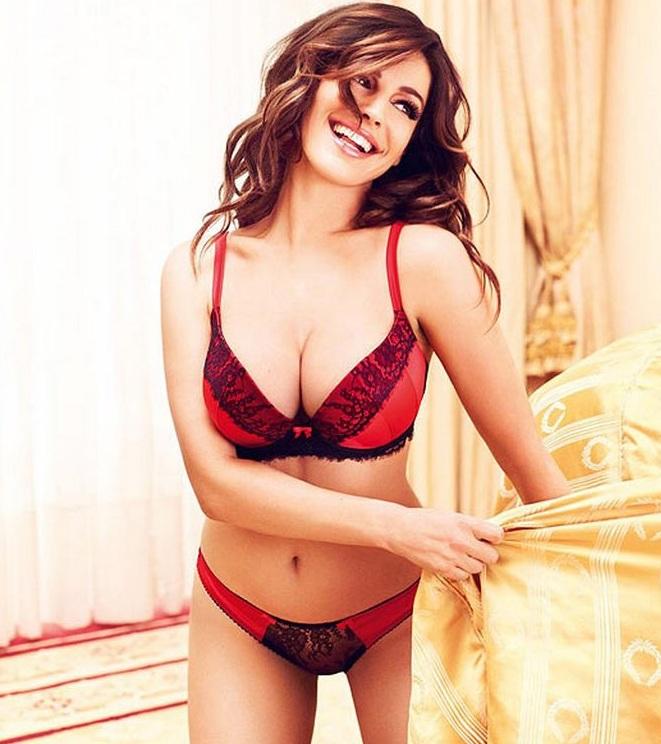 Kelly Brook. Photograph: New Look ad campaign
Kelly Brook has revealed that Katie Price had once hit on her then boyfriend Danny Cipriani while they were attending a function together.
In her autobiography 'Up Close,' the 34-year-model shares that it was when the duo was at Geri Halliwell's birthday party, when Price, 36, clocked him, walked over to them and said something so 'lewd' that they were left 'slack-jawed,' the Mirror reported.
The busty beauty, who's now engaged to David McIntosh, added that it was no surprise that Cipriani went out with Price after they split.
Brook, who had started dating the bad boy rugby player, 26, in September 2008, also mentions in her book about the time when she punched him in the face for giving his number to a stripper.
Nicole Scherzinger was called 'pizza face' by bullies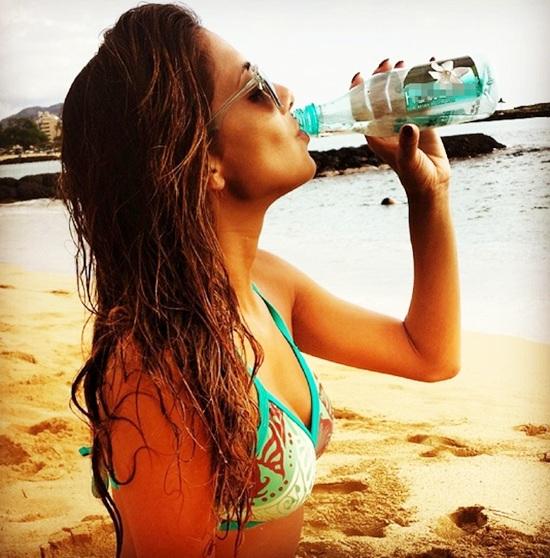 Nicole Scherzinger. Photograph: Courtesy: Nicole Scherzinger/Instagram
Nicole Scherzinger has revealed that she was nicknamed "pizza face" during her teen years because of her "monster blemishes".
The girlfriend of Formula 1 star Lewis Hamilton, admitted that even she suffered with skin woes and was bullied when she had a "horrible breakout" on her face during her teens, the Daily Star reported.
The former 'X Factor' judge expressed embarrassment over the way she was taunted because of her blemishes, which were caused by "stress", and added that she became so desperate to get rid of them hat she even tried "toothpaste, Neosporin for the aftermath".
Frank Lampard's fiancee won't join him in NYC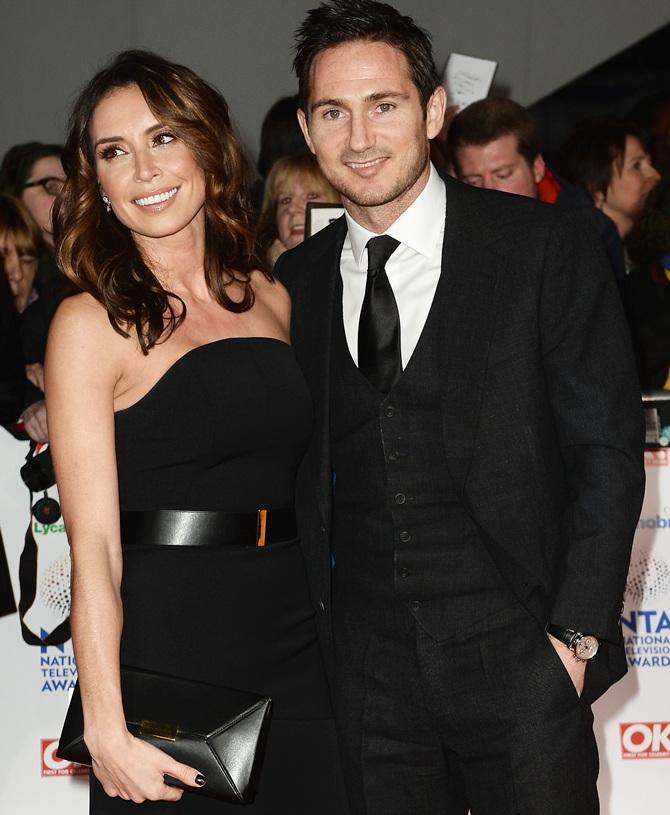 Christine Bleakley and Frank Lampard. Photograph: Ian Gavan/Getty Images
Frank Lampard's fiancee, Christine Bleakley, has revealed that she won't join him in New York, after he left Chelsea to join the city's football team in July.
Bleakley said that the reports about her move to the Big Apple were all rubbish and she has been quoted saying all manner of things, like handing out CV's in America, but she is not doing that, the Daily Express reported.
She added that her home is still very much London and they are happier than ever and chats enthusiastically about how it was love at first sight when they met at the 'Pride of Britain' awards in 2009.
Brett Lee set for Bollywood stardom!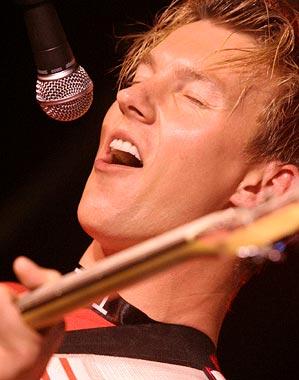 Brett Lee. Photograph: Rediff Archives
Former Australian fast bowler Brett Lee will reportedly star in a Bollywood film, to be shot in Sydney.
Lee, who is treated as a rock star in India, was in Mumbai with Australia's Prime Minister, Tony Abbott.
The feature film is set to go into production in October and is the first from the recently established Australia-India film fund, News.com.au reported.
Lee, who is no novice when it comes to the flamboyant Indian film scene, will reportedly star alongside a famous Indian actress.
The former Australian pace express is a real crowd-pleaser in India and starred in the cricket-themed Bollywood film Victory, and famously sung a duet with the Queen of Bollywood, Asha Boshle, the report added.
Balotelli's new mansion with 'helipad and football pitch'?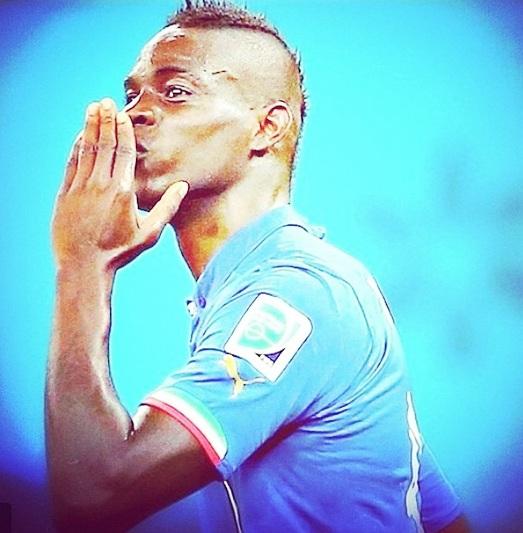 Mario Balotelli. Photograph: Mario Balotelli/Instagram
Mario Balotelli is reportedly ready to move in a 4.7 million pounds mansion which boasts of a helipad and football pitch.
The 24-year-old Italian footballer, for whom Liverpool recently paid 16 million pounds to AC Milan, has been on a house hunt ever since he returned to England and has allegedly settled on the luxury mansion, Metro.co.uk reported.
The property is decked with five bedrooms and all the essentials, like pool, sauna, wine cellar along with the helipad and football pitch.