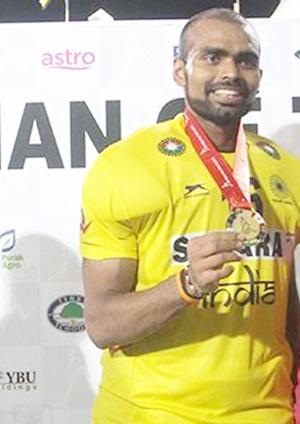 India's PR Sreejesh is considered one of the best goalkeepers in the world at the moment, but the lanky Kerala lad feels that the absence of an experienced back up custodian is a major cause of worry for the team going into next year's Rio Olympics.
Azlan Shah: India beat Korea in thriller to win bronze
A day after proving his mettle under the bar and helping India finish third in the just-concluded 24th Sultan Azlan Shah Cup here by effecting two saves in the penalty shoot-out, Sreejesh said India's back-up goalkeepers Harjot Singh and Sushant Tirkey needed to be provided more international experience in the near future so that they could fit into the shoes when required.
"The absence of a back-up goalkeeper is always a worry for us," an ever-jovial Sreejesh after being named man-of-the-match in India's 4-1 win over Korea at the Azlan Shah Cup after both the teams were locked 2-2 at regulation time on Sunday.
Asked what it takes to become one of the best goalkeepers in the world, pat came the reply: "Right training. There is no alternative to right training. My training stints with Dave Staniforth and Martin made me a totally different goalkeeper. They always told me to do simple things and that takes pressure off a goalkeeper. It also works as a motivation. It brings in a lot of confidence.
"The second thing is responsibility. Being a senior player there is responsibility on me of saving the team in crucial situations and it comes only with experience."
'Sree', as he is fondly called by his teammates, also wants to do his bit in helping create a bigger pool of goalkeepers for India and plans to take up coaching once he calls it a day.
Revealing his future plans, the six feet custodian said: "What I want to do is that after taking retirement I want to go to Holland or South Africa to work under either Dave (Staniforth) or Martin Drijver for six months to one year, and then comeback and start a goalkeeping academy."
Off the turf, Sreejesh is a funny man, always indulging in jokes and pranks with his teammates, but he is a totally different individual when he puts on his goalkeeping gears.
"I always try to control my emotions, feelings inside the ground. I try to keep myself cool and concentrate on the match. I feel a goalkeeper is a perfect man whose mistakes are always visible," he said.
The unfortunate circumstances which led to his call up in the Indian team is still fresh in Sreejesh's mind and he credits former foreign coach Jose Brasa and national coach Harendra Singh for providing a platform to him.
Sreejesh got a surprise call to replace Baljit Singh in the Indian team for the Europe tour in 2009 after the latter suffered a career-jeopardising eye injury during a training camp in Pune.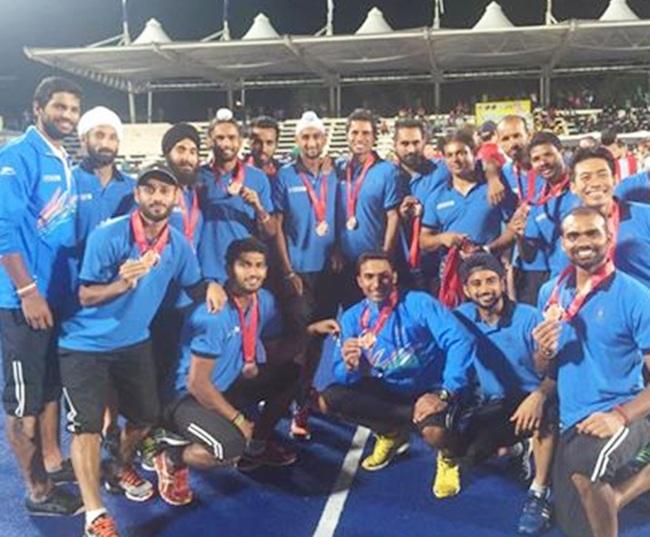 "In everybody's life there comes an opportunity. For Balli bhai (Baljit), it was a very difficult time because his life stopped there and my life started. I feel the credit should go to Brasa and Harendra Singh for taking the decision to prepare a goalkeeper for the future and I got a call," Sreejesh said recalling the episode.
"In 2009 when I first came into the team I was always a back up to Adrian (D'souza) and then to Bharat (Chetri). So I always got that time to see and learn from them. And since 2011, I am playing consistently. I have learnt a lot from the seniors," he said.
Asked if he is still in touch with Baljit, Sreejesh said,
"I am in constant touch with Balli bhai. Balli always tells me
'I never feel bad because you are doing a great job, I am happy for you', and that always work as a motivation."
Summing up India's performance in the just-concluded Azlan Shah Cup, the Indian vice-captain said they just tried to stick to their basics according to new chief coach Paul van Ass' instructions and it paid dividends in the end.