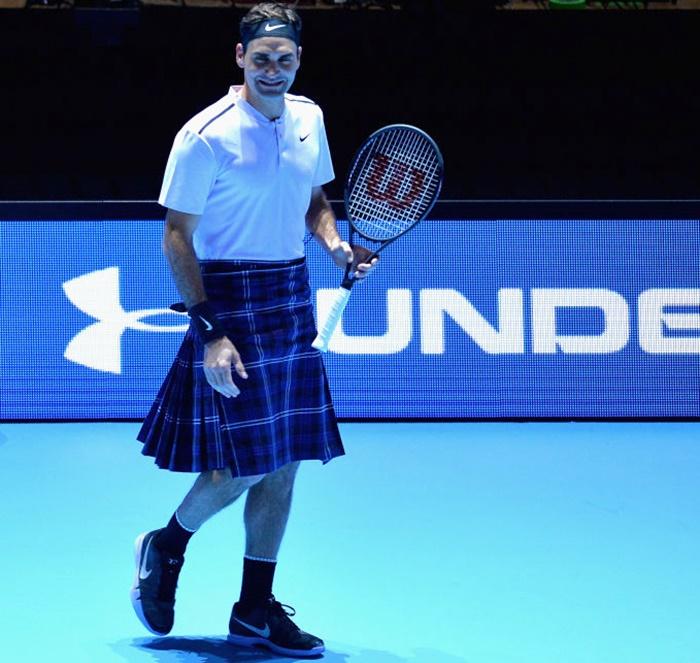 IMAGE: Roger Federer was once insulted. Photograph: Mark Runnacles/Getty Images for Andy Murray Live.
Can one imagine that Tennis ace Roger Federer, who has claimed 19 Grand Slams in his career, was once insulted saying he is good for nothing but to serve coffee.
Federer, rather than losing confidence with that, practised day and night to prove himself.
"There was a coach at my first tournament who told me: At most, you can have coffee in a bar with those hands. You have no talent boy," The Daily Express quoted Federer, as saying.
The 36-year-old, who is also the World No 2, revealed that his coach made him grow in anger and changed his personality.
"I got up at night to practise. I would put on the lights in the garden and hit against the wall hundreds of times. I hit forehands, backhands, every kind of shot until I could convince myself that each was perfect," he added.
But the tennis fans should thank the coach, as he in a way gave the world a tennis legend.