Whether they are presidents, kings or prime ministers, heads of state have muscled into the inner sanctum of the International Olympic Committee in recent years, successfully swinging votes for their bids.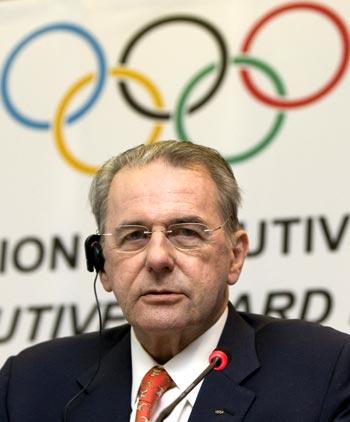 When the IOC meets in Copenhagen on October 2 to elect the hosts of the 2016 Summer Olympics, Chicago, Tokyo, Rio de Janeiro and Madrid will bank on senior politicians to be there working the corridors of power.
Until a few years ago heads of state did not make a point of attending the Olympic vote.
However, the ballooning size and budget of the Games and the 2002 Salt Lake City Olympics bribery scandal, where gifts were exchanged for votes, contributed to a change in practice as IOC members were banned from travelling to candidate cities.
In 2005 when the IOC was voting for the 2012 Olympics, then British Prime Minister Tony Blair flew into Singapore to meet dozens of IOC members and actively back London's bid.
French leader Jacques Chirac was also there, though he was holding the bare minimum of meetings, thinking frontrunner Paris had done enough with a good bid.
As has been the case on many an IOC vote, the favourite was left beaten, with London celebrating an unexpected victory largely credited to Blair's successful lobbying.
POWERFUL PUTIN
At the IOC session in Guatemala in 2007 there were two clear frontrunners for the 2014 Winter Games: Austria's Salzburg with a long winter sports tradition and South Korea's Pyeongchang, which had narrowly missed out to Vancouver four years earlier.
Rank outsider Sochi, Russia's Black Sea resort, had technically the weakest bid with almost all of the venues needed to be built from scratch and with no experience of hosting major international winter sports events.
The presence of Russian President Vladimir Putin at the session, addressing the IOC members in impeccable English - a first according to his country's reporters - proved decisive as Sochi snatched victory.
The IOC has taken notice of politicians' growing presence and has urged heads of state to attend sessions without upstaging the event itself with long car convoys, large security and an even larger entourage.
"We will treat them according to the protocol. If heads of state want to be present that is their full right," IOC president Jacques Rogge said.
"But we want to contain the activities to what has been agreed by the ethics commission.
"Of course the IOC is very honoured with the presence of dignitaries. It is also a reassurance that public authorities are behind the bid but it is not a requirement of the IOC."
STRONG CAST
When the world's top sports officials arrive in Copenhagen, leaders from all four bidders will join them.
Brazilian President Luiz Inacio Lula da Silva and Spanish King Juan Carlos as well as Prime Minister Jose Luis Rodriguez Zapatero will go to Denmark, while new Japanese Prime Minister Yukio Hatoyama is also flying in.
An appearance by Japanese Emperor Akihito should also not come as a surprise.
US President Barack Obama, who has spent much of his life in Chicago, will travel to the session, while his wife Michelle will be part of the Chicago delegation in Copenhagen lobbying for the Windy City.