Indian Grandmasters Vidit Gujarathi and Sahaj Grover maintained a clean slate, defeating Tomas Laurusas of Lithuania and Vyacheslav Lozhnikov of Kazakhstan respectively in the second round of the World Junior Chess Championship in Kocaeli, Turkey.
Gujarathi overpowered Laurusas with black pieces after a positional exchange sacrifice that netted him a handful of pawns in the endgame.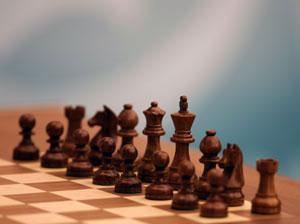 The Nasik-boy made no mistakes in the endgame that turned out to be a one-sided affair.
Grover, on the other hand, demolished Lozhnikov in a miniature game out of a closed Sicilian. The Kazakh youngster fell prey to some deft manoeuvres by the former under-10 world champion and his position collapsed with the king stuck in the center.
Grover won in just 20 moves in under two hours to be in joint lead with 15 others.
At the top of the tables, Yu Yangyi of China outplayed Indian S L Narayanan out of a Scotch opening, while another Indian GM S P Sethuraman was held to a draw by Simone De FIlomeno of Italy after wild complexities arising out of a Semi-Slav defense.
Grandmaster-in-waiting Debashish Das was also held to a draw by English Samuel Franklin while N Srinath opened his account defeating local hopeful Salih Zeydan.
Among other Indians, Sameer Kathmale met his nemesis in Antonios Pavlodis of Greece and Rakesh Kulkarni played out a draw with Kadir Zor Alber of Turkey.
However, it was a bad day for Indians in the girls' championship. Highest rated Indian Padmini Rout was shocked by lower rated Chinese Xiao Yiyi while ZhaiMo of China accounted for Rucha Pujari.
Ivana Furtado also went down to Medina Warda Aulia of Indonesia and these three will have some catching up to do in the rounds to come.
J Saranya and G K Monnisha emerged on 1.5 points following draws against Anna Styazhkina of Russia and Andrea Paula Rodriguez Rueda of Colombia respectively.
Lower down, Dorsa Derakhshani of Iran proved stronger than Anjana Krishna while Riya Sawant and Shristi Shetty opened their accounts with comeback victories.
11 rounds still remain in the premier championships to select the best under-20 player in the world. The winner gets a seat in the next world cup.
Important and Indian results open round 2 (Indians unless specified): Yu Yangyi (Chn, 2) beat S L Narayanan (1); Martin Romero Martinez (Col, 1) lost to Alexander Ipatov (Tur, 2); Ali Marandi Cemil Can (Tur, 1.5) drew with Nils Grandelius (Swe, 1.5); Ruslan Kurayan (Ukr, 1) lost to A R Salem Saleh (Uae, 2); Tomas Laurusas (Ltu, 1) lost to Vidit Gujrathi (2); S P Sethuraman (1.5) drew with Simone De Filomeno (Ita, 1.5); Debashis Das (1.5) drew with Samuel Franklin (Eng, 1.5); Sahaj Grover (2) beat Vyacheslav Lozhnikov (Kaz, 1); Sameer Kathmale (1) lost to Antonios Pavlidis (Gre, 2); N Srinath (1) beat Salih Zeydan (Tur, 0); Rakesh Kulkarni (0.5) drew with Kadir Zor Alber (Tur, 0.5).
Girls: Alina Kashlinskaya (Rus, 1.5) drew with Lanita Stetsko (Blr, 1.5); Anna Iwanow (Pol, 1.5) drew with Deysi Cori (Per, 1.5); Aleksandra Goryachkina (Rus, 2) beat Altanulzii Enkhtuul (Mgl, 1); Sabina Ibrahimova (Aze, 1.5) drew with Wang Jue (Chn, 1.5); Irina Bulmaga (Rou, 2) beat Anastasiya Rakhmangulova (Ukr, 1); Xiao Yiyi (Chn, 2) beat Padmini Rout (1); Zhai Mo (Chn, 2) beat Rucha Pujari (1); Medina Warda Aulia (Ina, 2) beat Ivana Maria Furtado (1); Anna Styazhkina (Rus, 1.5) drew with J Saranya (1.5): G K Monnisha (1.5) drew with Andrea Paula Rodriguez Rueda (Col, 1.5); Dorsa Derakhshani (Iri, 1) beat S Anjana Krishna (0); Riya Savant (1) beat Busra Soydan (Tur, 0); Ezgi Adanmis (Tur, 0) lost to Shristi Shetty (1).