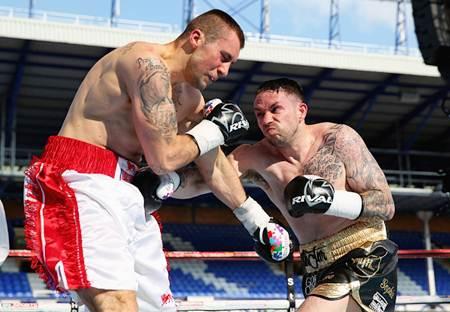 Professional boxers can compete at the upcoming Olympic Games in Rio de Janeiro, the sport's governing body ruled in a landmark decision on Wednesday.
Meeting at an extraordinary congress in Lausanne, Switzerland, 88 members of the International Boxing Association (AIBA) voted in favour of the move, while none voted against and four abstained.
The final results of the vote were disclosed to AFP by a senior official within AIBA, who requested anonymity as they were not authorised to speak publicly on the subject before the official announcement.
IBA boss Ching-Kuo Wu told Reuters the change of the AIBA constitution was approved with 95 percent in favour, paving the way for professionals to fight for medals for the first time at the Olympics starting August 5.
"We approved it and now they can compete," he told Reuters.
Boxing has undergone major changes in recent years. Women were allowed into Olympic competition in 2012 and headguards will no longer be compulsory for the Rio Games.
The move has also earned a lot of criticism as many argue it would be unfair to amateur boxers who have trained for the Games for years and who may now have to make way for the professionals.
Under Wu's leadership, AIBA set up the semi-professional World Series Boxing (WSB) in 2011 in which fighters earned money competing for city-based teams. He also introduced women's boxing at the Olympics in London in 2012.
Some of those WSB boxers have already secured places at the Rio Games through official qualifying tournaments.
Amateur boxing has had its share of Olympic champions who have gone on to become top professionals, among them Muhammad Ali, Joe Frazier, George Foreman and Vladimir Klitschko.
IMAGE: Paul Smith lands a right shot on Bartlomiej Grafka during the Super-Middleweight Contest between Paul Smith and Bartlomiej Grafka at Goodison Park on May 29, 2016 in Liverpool, England.
Photograph: Alex Livesey/Getty Images