Cristiano Ronaldo's legend keeps growing.
On Monday, Ronaldo scored twice in Juventus's 2-1 win over Lazio to put the Old Lady of Turin in touching distance from a ninth successive Serie A title.
Netting those two goals meant the Portuguese captain, who plays in different attacking roles for Juventus, became the fastest player to register 50 goals (in 61 matches) in Serie A since 1995. He beat Andriy Shevchenko's record (50 goals in 68 games).
As if breaking one record wasn't enough, Ronaldo became first player ever to register 50 goals in Serie A, Premier League and La Liga.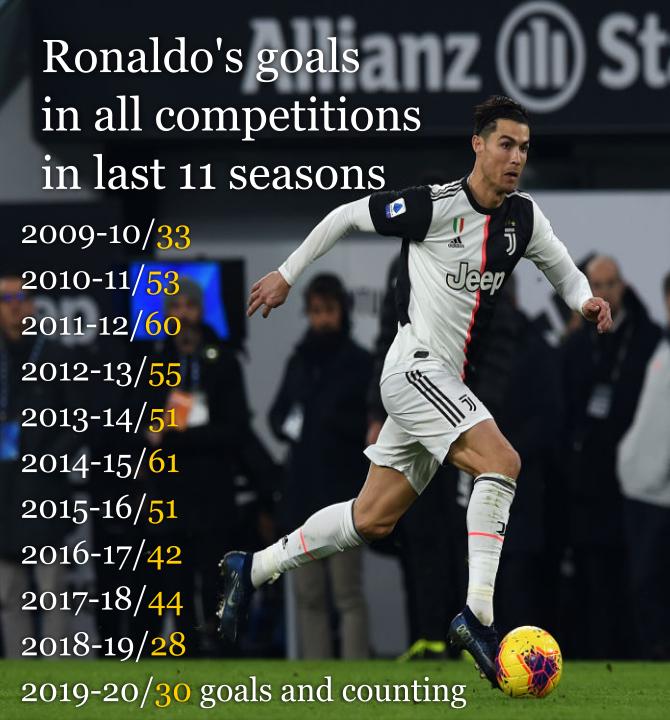 Ronaldo is now the only player in the history of club football to score 30+ goals in a single season in three different leagues -- in his case it's the English Premier League (with Manchester United), La Liga (with Real Madrid) and now the Serie A (with Juventus).
His 30 goals this season puts him at par with Juventus greats Felice Borel (31 in 1933/1934) and John Hansen (30 in 1951/1952).
His records are a witness of his greatness. The year-on-year improvement speaks volumes of the Ronaldo's commitment.
Take a look at his record for the last 11 seasons.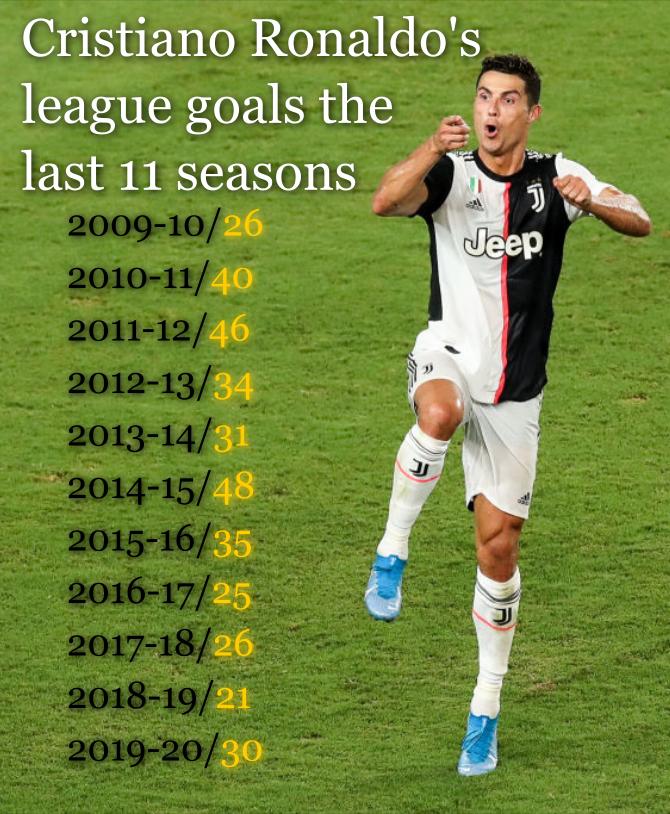 Downplaying the achievements, Ron said: 'My record? Records are always important, but what matters is the team.'
'We are doing phenomenal work and the important thing is to end like this, to win: The records come from a natural process, but what matters is to bring home the league title,' he added.
These records will only add to the 'who is the 'GOAT' debate, vis-a-vis Lionel Messi, but for now let's just sit back and appreciate the joy that Ronaldo brings to his fans world over.
Design: Ashish Narsale/Rediff.com