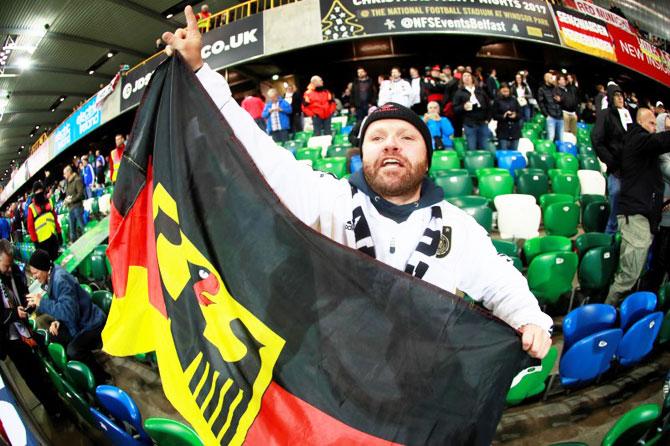 German soccer fans will spend more on World Cup memorabilia, including Adidas replica shirts, than during the 2014 tournament, although official FIFA sponsorship is losing its impact, a survey published on Wednesday said.
Germans are prepared to spend about 22.75 euros ($26.89) on average for World Cup products, up from just 11.26 euros during the tournament in Brazil, according to a poll of 1,000 people conducted by HohenheimUniversity in Stuttgart.
National team jerseys made by Adidas are top of fans' shopping lists, followed by German flags, hats, balls, scarves and beer, while branded World Cup products such as watches and bed linen are much less popular, the survey showed.
Adidas, which is an official sponsor of the tournament and is kitting out 12 of the 32 participating teams, says it expects to sell more shirts this year than the 8 million it sold in 2014, including 1 million in the United States.
However, formal sponsorship of the FIFA World Cup is losing its potency: only 40 percent of those surveyed know that Adidas and Coca-Cola are FIFA partners, down from more than 60 percent and more than 50 percent respectively in 2014.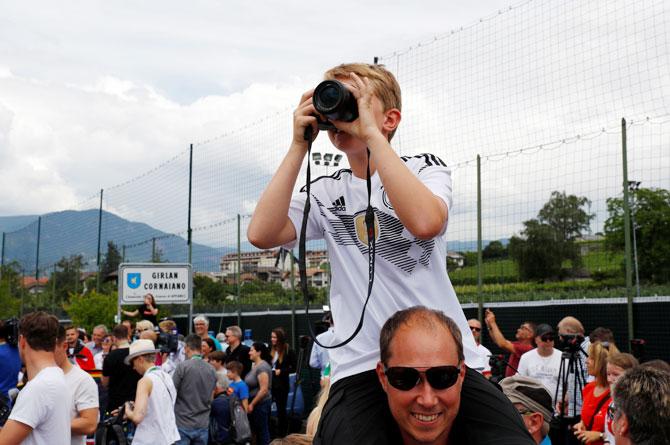 For example, many fans think that Nike is an official sponsor because so many players wear its shoes. Daimler's luxury car brand Mercedes is also perceived as a sponsor although it just supports the German national team.
"Many companies don't bother with the official sponsorship logo and still manage to associate themselves with the World Cup just as effectively via national teams and football accessories," said Hohenheim marketing professor Markus Voeth.
FIFA has been battered by a series of corruption scandals and struggled to find new top-tier sponsors after deals with Sony Corp and Emirates Airline expired at the end of 2014.
Nike expects 60 percent of all the players heading to Russia will be wearing its boots, including almost half the German and Spanish team and three-quarters of the Russians, even though they will be wearing Adidas shirts.
Nike, which only became heavily involved in soccer when the World Cup was played in the United States in 1994, is supplying shirts for 10 countries, including Brazil, France and England.