Leeds United manager Marcelo Bielsa asked his players to allow the visitors to score unchallenged when the game was restarted.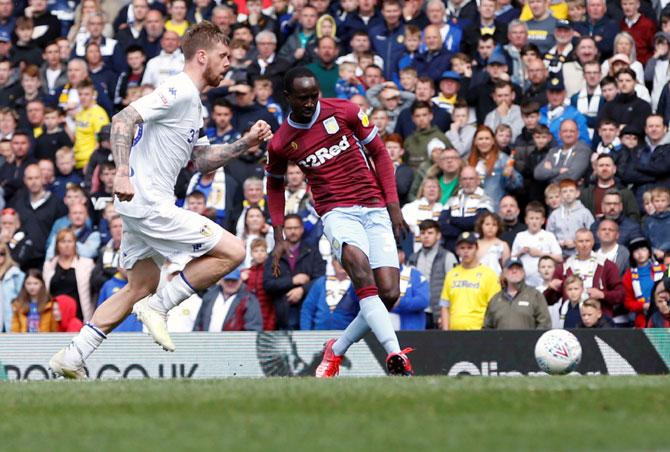 Leeds United manager Marcelo Bielsa's sportsmanlike decision to allow Aston Villa to score unopposed in Sunday's 1-1 draw is all the more remarkable given what is at stake for the Championship club, former Arsenal boss Arsene Wenger has said.
Leeds, who are looking to secure promotion to the Premier League, netted the opener through Mateusz Klich in controversial circumstances as Villa's Jonathan Kodjia lay injured on the pitch, sparking a melee.

Villa's Anwar Al Ghazi was sent off for his role in the ensuing protests after which Bielsa asked his players to allow the visitors to score unchallenged when the game was restarted.

"It is a remarkable gesture. They are playing to come up to the Premier League and there is something at stake... the whole world has to watch that," Wenger, who left Arsenal in May last year after 22 years in charge, told beIN Sports.

The draw meant that second-placed Sheffield United joined leaders Norwich City in earning promotion to the top flight while third-placed Leeds' hopes lie in winning the Championship playoffs, with West Bromwich Albion and Villa also involved.

The fourth and final spot is yet to be decided with Derby County, Middlesbrough and Bristol City all in contention.

Wenger said Villa had erred by taking their foot off the gas with a player down injured and expecting Leeds to kick the ball out of play.

"Only the referee can stop the game. Villa should not have stopped to play. Leeds took advantage of it and that is where they were guilty," the Frenchman added.

"It is a kind of fair play that is usually on the football pitch. Only the ref can stop the game but it is remarkable from Bielsa."

Czech striker Sural killed in bus crash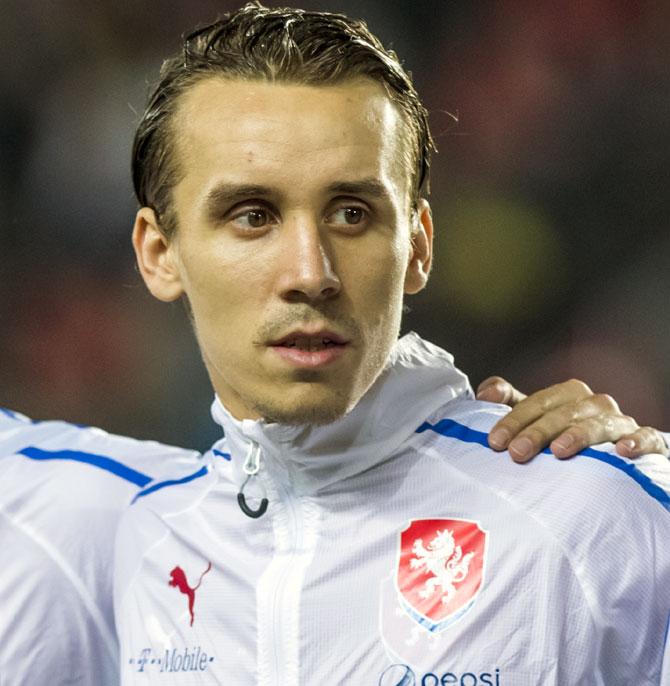 Czech soccer player Josef Sural from Turkey's top tier Aytemiz Alanyaspor was killed after a minibus carrying players from the club crashed while returning from an away match, the club said on Monday.

Sural, a striker for Alanyaspor and the Czech national team, died at the hospital where he and six of his teammates were taken after the crash, the club said on Twitter.

Seven Alanyaspor players had rented a VIP minibus to return from the club's 1-1 draw against Kayserispor on Sunday and the bus crashed some 5 km (3.1 miles) from the southern coastal town of Alanya, Turkey's state-run Anadolu news agency said.

The rest of the club's players and staff had returned with the team bus or on their own, Anadolu said, adding that the driver of the VIP bus had been detained following the accident and an investigation had been launched.

Club Chairman Hasan Cavusoglu was quoted as saying the driver had fallen asleep behind the wheel of the minibus. A second driver was asleep at the time.

"According to information I received from our police chief, despite there being two drivers on the vehicle, they were both asleep. The crash happened as a result of them both being asleep," Anadolu quoted Cavusoglu as saying.

He said the other six players injured in the crash were not in critical condition.

Furious Zidane blasts Real players after Rayo defeat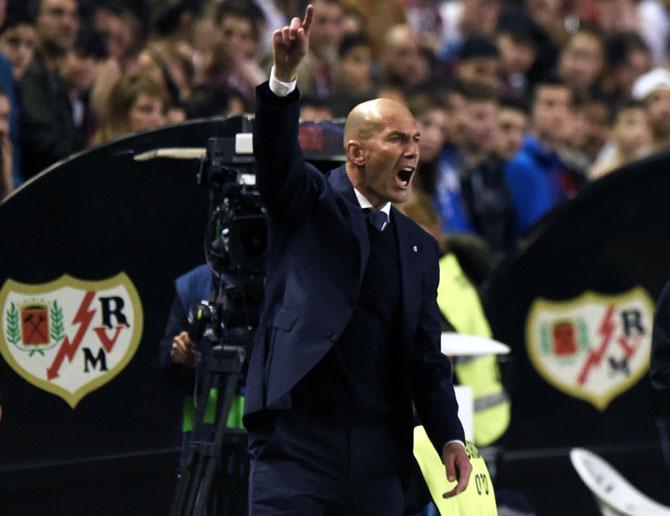 Real Madrid coach Zinedine Zidane lambasted his players for "doing nothing" during a limp 1-0 defeat at lowly Rayo Vallecano on Sunday which saw the deposed European champions suffer their 10th Liga defeat of the season.

Adri Embarba scored the only goal by converting a penalty midway through the first half and Madrid, aside from an effort by Mariano that was correctly ruled out for offside, rarely looked like equalising.
"We did nothing today on any level, from the first minute until the last," a furious Zidane told reporters.

"Sometimes you are not able to score but today we didn't even create chances, we did nothing well. We have to all be angry with our performance. I am angry because we gave an awful image of ourselves."

It was Madrid's first defeat since 1997 by Rayo, their far less glamorous neighbours who began the game bottom of La Liga, and the first time in a decade that Real have lost 10 games in a league season.

Zidane has only been in charge for eight matches this term, returning to the club in March following the sacking of Julen Lopetegui and Santiago Solari, 10 months after resigning from the role having won three Champions League titles in a row.

The Frenchman has won four of his eight games back, drawing two and losing two, while failing to win any of his four away.

Madrid trailed Barcelona by 12 points when Zidane returned to the club in March but they are now 18 points adrift of the Catalans, who were crowned La Liga champions on Saturday.

Real are nine points behind second-placed Atletico Madrid and look set to finish third for the second season in a row.

Zidane said he did not regret returning to a team that clearly needed extensive surgery after a harrowing season on all fronts but could not tolerate more performances like Sunday's.

"I am not sorry I returned to this job, it's the opposite. I know I'll have to deal with difficult moments like today but we cannot afford to play like this again," he told reporters.

"Today everything was wrong, starting with our attitude. We were not committed in any way, be it challenges or running back.

"There are many games which can be difficult, especially when you play against a side who run more than you and they (Rayo) played their very best, but we did nothing of what we need to do on the pitch."