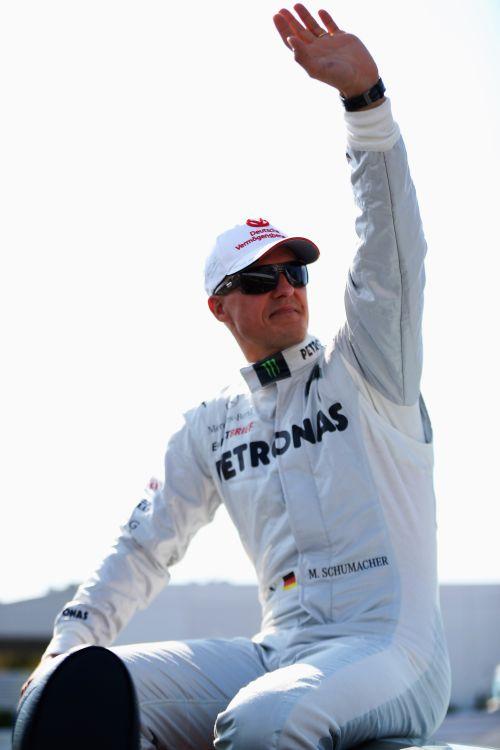 Michael Schumacher. Photograph: Mark Thompson/Getty Images
Stricken Formula One ace Michael Schumacher is reportedly still waking up slowly from his coma.
Schumacher suffered a serious accident while he was skiing at the French resort of Meribel on December 29 last year. He is currently under treatment at a medical suite in his Geneva home.
Schumacher's 15-year-old son Mick has apparently passed on a positive update to a family friend French Formula One commentator Jean-Louis Moncet, who provided the update on Formula One legend's condition, Stuff.co.nz reported.
Moncet said that he saw Schumacher's son and he told him that the seven-time world champion is waking up very slowly; very slowly. He added that although things are going at a slow pace, he has a lot of time.
Michael Schumacher. Photograph: Robert Cianflone/Getty Images
Moncet said that Schumacher has his whole life in front of him to get back on track. He also revealed Schumacher's accident in detail.
Moncet said that the problem for Schumacher was not the hit, but the mounting of the Go-Pro camera that he had on his helmet that injured his brain.
Schumacher was placed in a medically induced coma after the incident. In a statement last month, his manager, Sabine Kehm, had confirmed that rehabilitation would continue at Schumacher's home after he was moved from a clinic in Lausanne, Romandy, where he was previously undergoing treatment.