Formula One and the wider world of motorsport mourned the death of young Frenchman Jules Bianchi on Saturday, nine months after the Marussia driver suffered critical head injuries at last year's Japanese Grand Prix.
It's normal, it's racing, he said after crash in 2009
F1 driver Jules Bianchi dies nine months after crash
The following is a selection of the tributes flooding in across Twitter and other media:
JOHN BOOTH (Manor Marussia team principal)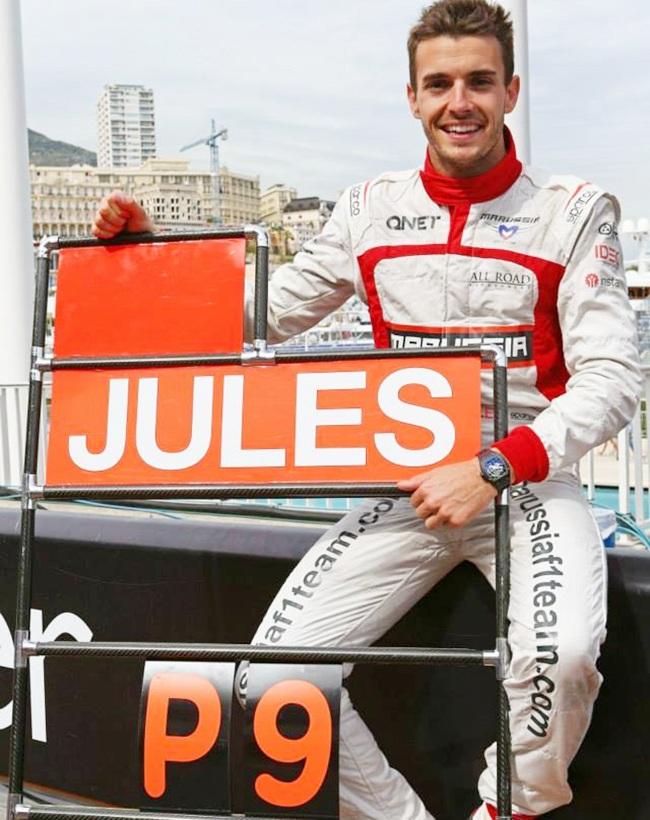 Marussia's driver Jules Bianchi. Photograph: Facebook
"Words cannot describe the enormous sadness within our team this morning, as we come to terms with losing Jules. He has left an indelible mark on all our lives and will forever be part of everything we have achieved, and everything we will strive for going forward.
"Jules was a shining talent. He was destined for great things in our sport; success he so richly deserved. He was also a magnificent human being, making a lasting impression on countless people all over the world.
"We are incredibly grateful that we were able to provide Jules with the opportunity to show the world what he could do in a Formula One car. We knew we had a very special driver on our hands from the first time he drove our car in pre-season testing in 2013. It has been an honour to be able to consider him our race driver, our team mate, and of course our friend."
ALEXANDER ROSSI (Former Marussia test driver)
"Thank you for shining a light in this sport and being the driver that we all wanted to be. Thank you for being the 1 per cent behind the wheel."
JENSON BUTTON (2009 world champion)
"Last night we lost a truly great guy and a real fighter #RIP Jules my sincerest condolences to his family and friends."
ROMAIN GROSJEAN (French F1 driver, Lotus)
"Yesterday we lost one of the best guys and best drivers I've ever met. I'll miss you so much my friend..."
MARIO ANDRETTI (1978 F1 world champion)
"My heartfelt condolences to the Jules Bianchi family for this very sad ending of a promising young life. My prayers are with you".
ALAN JONES (1980 F1 champion)
"Rest in peace Jules Bianchi. A courageous young man. We will miss you."
BRUNO SENNA (Former F1 driver, nephew of Ayrton)
"My strong thoughts go to Jules Bianchi's family! Hope the lessons we learned will stop more tragedies like these from happening! RIP."
FRANCOIS HOLLANDE (French President)
"It is with great emotion that I learned of the passing of Jules Bianchi. French sport has lost with him one of its great hopes."
ALAIN PROST (French four times world champion)
"He definitely was one of the pilots who had the more chances to join a great team. He was a real fighter, I had the chance to know him, to make some bike rides with him, I saw how competitive he was.
"I think a mistake was made that has cost a lot."
DARIO FRANCHITTI (Three times Indy 500 winner)
"Rest in peace Jules Bianchi. This sport that we love can be very cruel."
DANIEL RICCIARDO (Australian F1 driver)
"I'll never forget you and the good times we had. Going to miss you bro."