Next year's inaugural Grand Prix of America in New Jersey will be postponed to 2014 because local organisers need more time to prepare, Formula One supremo Bernie Ecclestone said on Friday.
"They've run out of time," said Ecclestone. "There's all sorts of things...and they didn't quite think it all through. They've had a wake-up call but the wake-up call came too late.
"They couldn't get everything ready in time," added the 81-year-old. "That's the bottom line."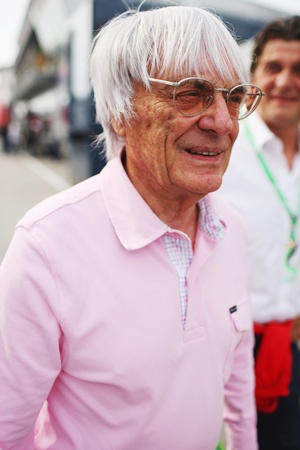 He said the plan now was for a race in 2014, when the Russian Black Sea resort of Sochi is also due to make its debut on the calendar after that year's Winter Olympics there.
The waterfront Grand Prix of America, with the New York skyline as a backdrop, had been pencilled in for June 16 next year with an asterisk against it.
It would have followed a weekend after the Canadian Grand Prix in Montreal as a North American double-header.
Ecclestone had raised doubts about the Jersey race in September when he said organisers had not complied with the terms and conditions of the contract, which he added had subsequently lapsed.
The local Jersey Journal reported late on Thursday that there would be an official announcement about the postponement on Friday.
It said that, according to two local mayors familiar with the situation, the promoters were behind with road repairs and obtaining permits for the course on public roads at Port Imperial, Weehawken and West New York.
There was no immediate comment from race promoter Leo Hindery.
The New Jersey race would have given the United States a second round of the championship after this season's inaugural grand prix at the new Circuit of the Americas in Austin, Texas, next month.
Formula One has not raced in the United States since 2007, when the US Grand Prix was held at Indianapolis, but teams are eager to return to a country that is a key market for sponsors and car manufacturers but one that the sport has found hard to crack over the years.
When the 10-year-deal for New Jersey was agreed a year ago, state governor Chris Christie said the three-day race weekend was likely to attract upwards of 100,000 people a day with a significant economic impact.
The postponement will also come as a disappointment for NBC Sports Group, who recently signed a four-year deal for the exclusive U.S. media rights to Formula One.
Photograph: Mark Thompson/Getty Images