Fernando Alonso has announced his split from his pop star wife Raquel del Rosario after five years of marriage.
The double World Champion and the Spanish singer confirmed their break-up in press releases on their websites.
The pair are thought to have drifted apart because of work commitments.
"After five years of marriage, we have decided to end our relationship as a couple. This has been a very though about and mutual decision," the Daily Mail quoted a statement released by the couple as saying.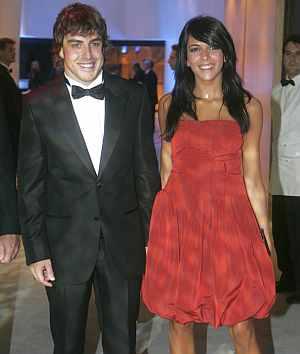 "We are separating from marriage, but never as friends, and there is still a very strong affection and mutual admiration to ensure the happiness of the other.
"With this statement, addressed to all who follow our careers, we wish to bring an end to any speculation.
"With it, we ask that the media respects our personal lives which, as you know, we have always been keen to protect," the statement read.
The couple started dating in 2005 after Alonso invited the pretty brunette, who is lead singer for the Spanish rock band El Sueno de Morfeo to perform at a concert to mark his first F1 title.