The presence of two young drivers in the side and their "healthy rivalry" will help Sahara Force India do better in the 2012 Formula One season, the team said on Tuesday.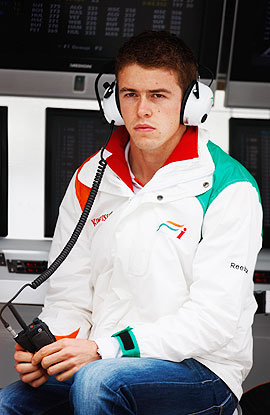 Force India promoted young German Nico Hulkenberg to the racing seat in place of Adrian Sutil. Scot Paul di Resta, who had a good debut season in 2011, is the other driver in the side.
The season-opening Australian Grand Prix will be held on Sunday in Melbourne.
"Driver-wise I'm extremely excited by our line-up this year. Nico and Paul are both young and hungry, and will ensure we squeeze every last thousandth from the car.
"There will be some healthy in-house rivalry, too, which will be fascinating to watch, and I believe that we will get better results in the long run by having two drivers pushing each other on," Team Principal Vijay Mallya.
Mallya was satisfied with the way the technical team has developed the new car for the season.
"From our side there is no doubt that Andrew Green and his technical team have done an outstanding job to deliver a well-balanced car. I would even go as far as saying the VJM05 is the best engineered car we have produced and the detail of the design is beautiful. It's a car we believe can help us take another step forward," he said.
Paul Di Resta, who made his debut in Melbourne last year, said the season will see a very close fight among the top teams.
"All the teams around us look strong and have been consistent in testing, so we just have to wait and see. Also, I think almost every team will have some new parts on their cars so it really is too early to make any judgements. To begin with our goal is simply to try and pick up points at every race," he said.
Hulkenberg is excited to race for the first time for Sahara Force India.
"There's a lot of excitement--that's the word I keep using to describe how I'm feeling. And I think it will continue until the Sunday morning in Melbourne when I wake up knowing I will be racing again in a few hours. That's when you feel the buzz and get the feeling of anticipation in your stomach," he said.