McLaren ace driver Lewis Hamilton has demanded an investigation following the blunders during the Bahrain Grand Prix, and believes his team has to go back to the drawing board to re-ignite their championship credentials this season.
The former Formula One champion has cancelled all his plans so that he can participate in a three-day testing session at Mugello, Italy, next week to get to the bottom of the team's set-up problems.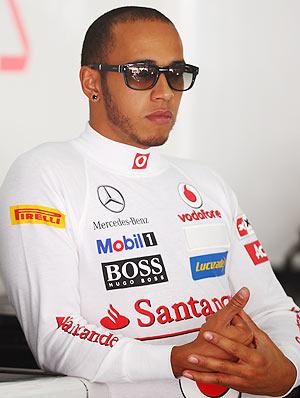 He has already called publicly for another detailed investigation, which is the team's second since racing began.
Not only were McLaren outlandishly uncompetitive at Sakhir circuit, but they have also been hampered by a string of errors and problems since the season began. At Bahrain, they had trouble in all three of Hamilton's pit stops and Jenson Button's exhaust broke.
"I'm not down to do the Mugello test at the moment. But that might change. I need to get back in the car. If there are other things to test or ways to figure it out I will be the one to do it, not let someone else do it," The Daily Mirror quoted Hamilton, as saying.
McLaren would consider themsleves fortunate, as there is a three-week break to the fifth round in Barcelona on May 13.
"We need the gap because we have a lot of work to do. There aren't a lot of positives we can take from Bahrain but we have to go back to the drawing board because we're losing time," Hamilton said.
"If anyone can fix it it's us. I'm sure everyone's frustrated but we have to think positive. There is no quick fix. We really have to make some big improvements to the car because the qualifying pace is there but the race pace, at least in Bahrain, was miles off," he added.
Photograph: Clive Mason / Getty Images