Belgian former World No 1 and seven-time grand slam singles champion Justine Henin headlined the list of nominees up for induction into the International Tennis Hall of Fame.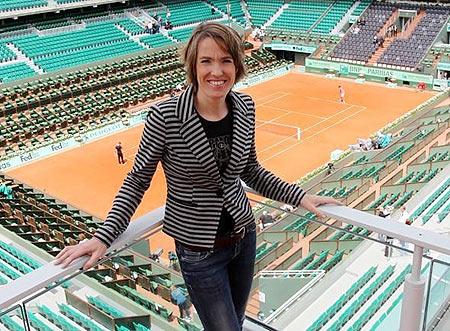 Also being nominated in the recent player category are Russian former world number one Marat Safin and Czech doubles specialist Helena Sukova, the Hall of Fame said in a statement on Friday.
Henin, who was powered by an explosive and unique one-handed backhand, won 43 singles titles during her career, including four French Open titles, two at the US Open and one at the Australian Open.
While smaller in stature than many of her competitors, Henin was applauded for her mental toughness and an all-around game that included a powerful forehand, superior volley skills and court coverage.
She was also a dedicated Belgian Fed Cup team member and led her country to their first Fed Cup title in 2001.
"The Hall of Famers are individuals who I have admired from the time I was a young girl, throughout my career, and to this day," said Henin, who also won a gold medal in singles tennis at the 2004 Olympics.
"To be nominated for induction into this group and to have my career recognized in this way is a great honor, and I thank the committee for the nomination."
Safin, a power player with strong groundstrokes and a lethal backhand, counts two grand slams among his 15 singles titles. He held the world number one ranking for nine weeks and was an integral member of Russia's Davis Cup team.
The only Russian man to win the US Open, Safin also won the Australian Open in 2005, where he beat then-world number one Roger Federer in a five-set semi-final before defeating hometown favourite Lleyton Hewitt in the final.
"To be part of a Hall of Fame is every athlete's dream," said Safin. "It is a great honor to have my tennis career recognized in this way, and I am proud to represent Russian tennis with this nomination for such a prestigious honor in our sport."
Yvon Petra, a notable French tennis player of the 1940s, and Margaret Scriven, British tennis champion of the 1930s, have been nominated posthumously in the Master Player Category.
The Class of 2016 will be announced early next year and an induction ceremony will be held on July 16 at the International Tennis Hall of Fame in Newport, Rhode Island.
IMAGE: Former Belgian tennis player Justine Henin poses on top roof of the Philippe Chartrier court at the Roland Garros stadium in Paris.
Photograph: Francois Lenoir/Reuters