Force India driver Adrian Sutil has described his 12th place finish at the Brazilian Grand Prix as 'positive' after starting from the grid-tail.
Sutil began on P22 and jumped 10 places, although Force India did not get any points.
Liuzzi could not finish the race after ramming into the tyre wall but fortunately escaped unhurt.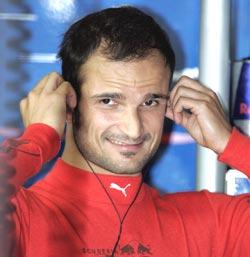 "From P22 on the grid I think P12 is very positive and I'm happy with that result and performance. An exciting race today and I really enjoyed it. After a reasonable start, I did the first part of the race on the harder tyres and it worked really well. I thought it would be difficult with the graining but after 20 laps the car just seemed to work better and better and I could set some competitive lap times.
"Then the safety car went out and we changed to the softer compound straight away. Then I tried to move up some places, but it was very hard to pass the Toro Rossos as they were unbelievably quick on the straight. I managed to pass at least Buemi and gain one position," Sutil said after the race.
Liuzzi, who suffered the crash in lap 49, also said he yet again struggled with his brakes.
"It was a good race until the accident, we were able to fight with a lot of cars. It was tough on the option tyres at the start but then in the middle part of the race I was able to put in some consistent and quick lap times.
"Unfortunately I had been struggling with the brakes all race and then going into the second corner something on the car let go and I couldn't turn in. The car just went straight on and into the barriers. We'll look into why this happened and make sure we understand the reasons fully," he said.
The 2010 F1 season will end with the next race in Abu Dhabi scheduled from November 12 to 14.